We are so thrilled to be sharing our Wedding Colouring Alphabet Pages with you today, you could say that at time of posting in April that wedding season is about to begin. However, that's not the case is it? My parents were married on Bonfire night! There is never a bad day for a wedding, apart from maybe Friday the 13th?
Anyhow, this little alphabet is a cute one and perfect for couples to download for children to colour in as a during speech activity to keep the kids engaged. Even better print off in the happy couples name, engage the kiddies and have a colouring competition.
Also you will notice there are 2 Cs and 2 Gs that is because we wanted to put a wedding dress on the alphabet. However we also want to celebrate that not every wedding has a bride and wanted too ensure all couples in love can enjoy our alphabet.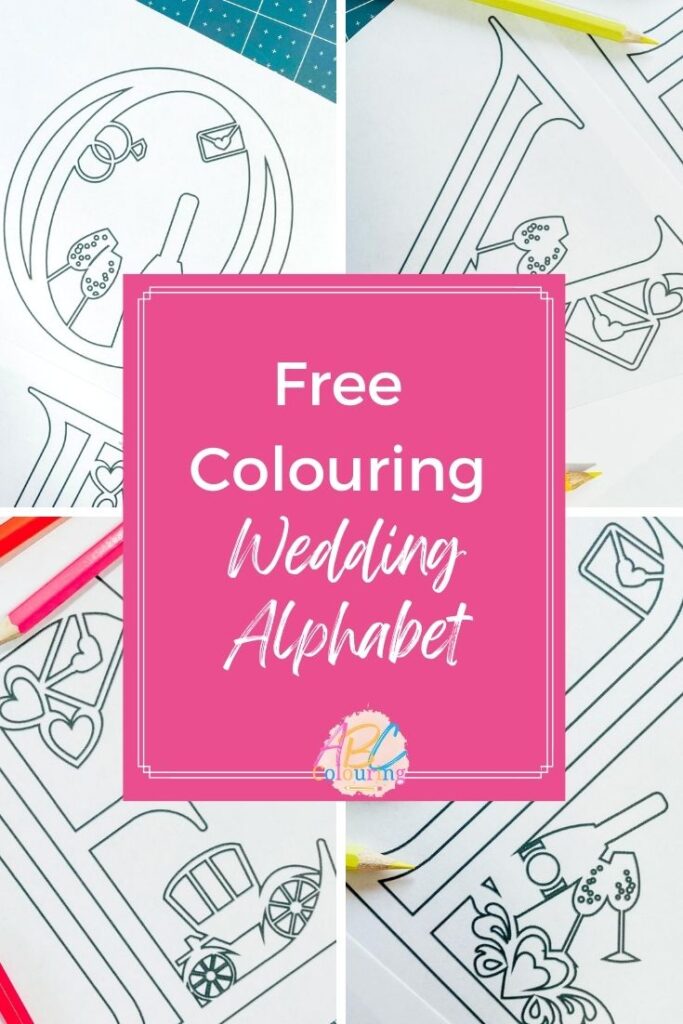 Ideas For Using These Printable Wedding Colouring Pages
IT, printing out or uploading to Word, Canva or Pages for online word forming or colouring.
Making wedding cards.
Wedding Themed Art, colouring in the alphabet.
These are great to print off for wedding colouring activities for little guests in the happy couples names.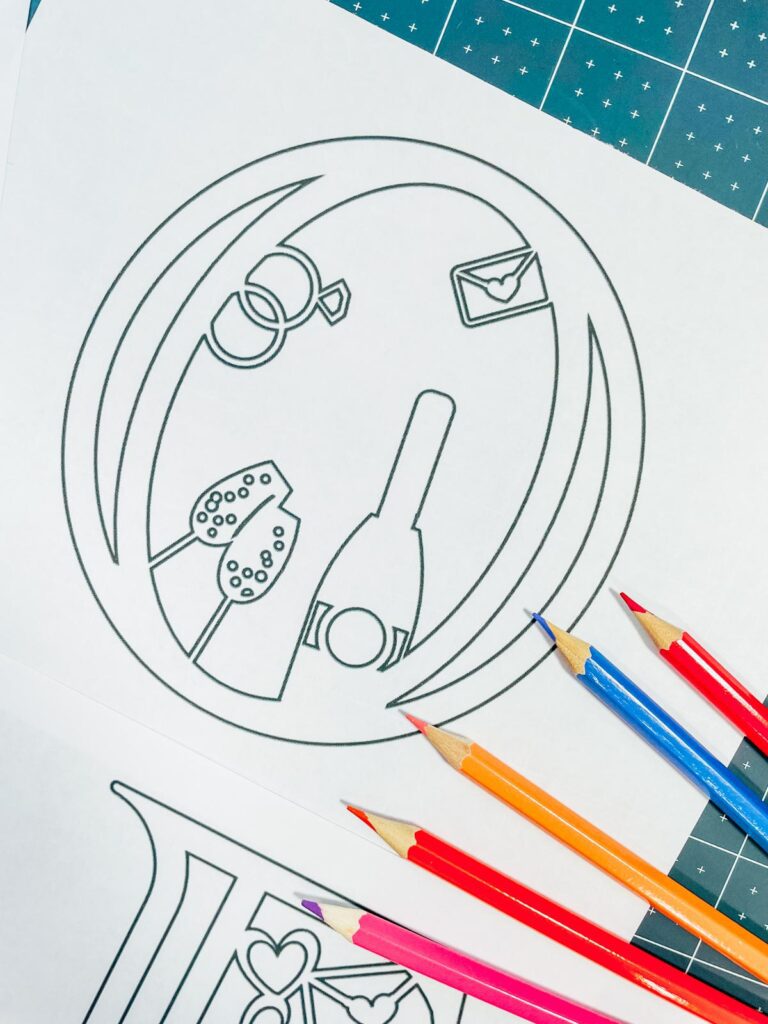 8 Interesting Facts About Weddings
A wedding is a ceremony that takes place when two people who love each other get married.
Queen Victoria's wedding cake weighed 300 pounds. This is the same as some gorillas.
Wedding and engagement rings are worn on the forth finger of your left hand because it was once believed that there was a vein in this finger that went directly to the heart.
The longest wedding train ever made is 8,095.40 m which is nearly long enough to cover Mount Everest.
Las Vegas is one of the most popular wedding destinations, others are Santorini and Gretna Green.
Brides traditionally wear a white dress, this goes back as far a Roman times, when brides wore a white tunic.
August is one of the most popular months to get married in.
A tradition in Egypt is to pinch the bride for good luck.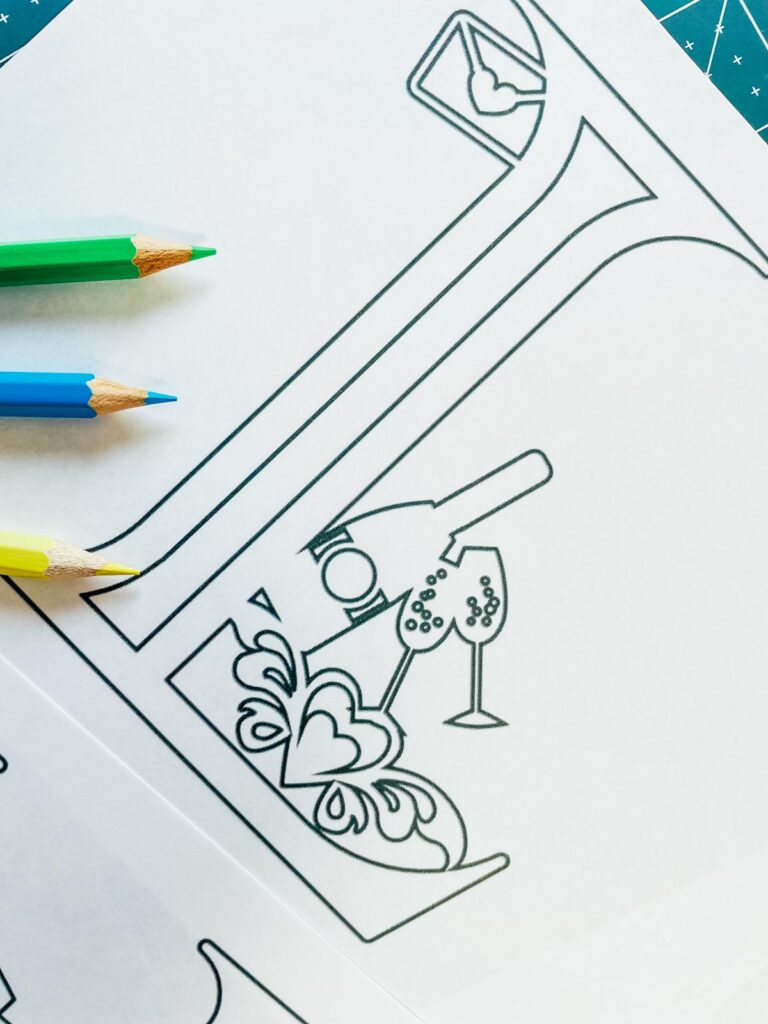 How To Get Your Wedding ABC Colouring Pages Alphabet And Number Set Of Printable's?
Click here or the image below to get your free Wedding Colouring/Coloring downloads and either send to the printer or upload to the pc and use on a colouring or processing programme.  However, make sure your pop-up blocker is turned off.
More Home Learning Inspiration
If your children love colouring/coloring and you are looking for a rainy day project this themed beach alphabet is perfect. Also check out these Happy Birthday, Floral and Train ABC Printable Sets.
Also if you are struggling for art inspiration check out my fun Things To Do With Paper post. There are so many great craft ideas.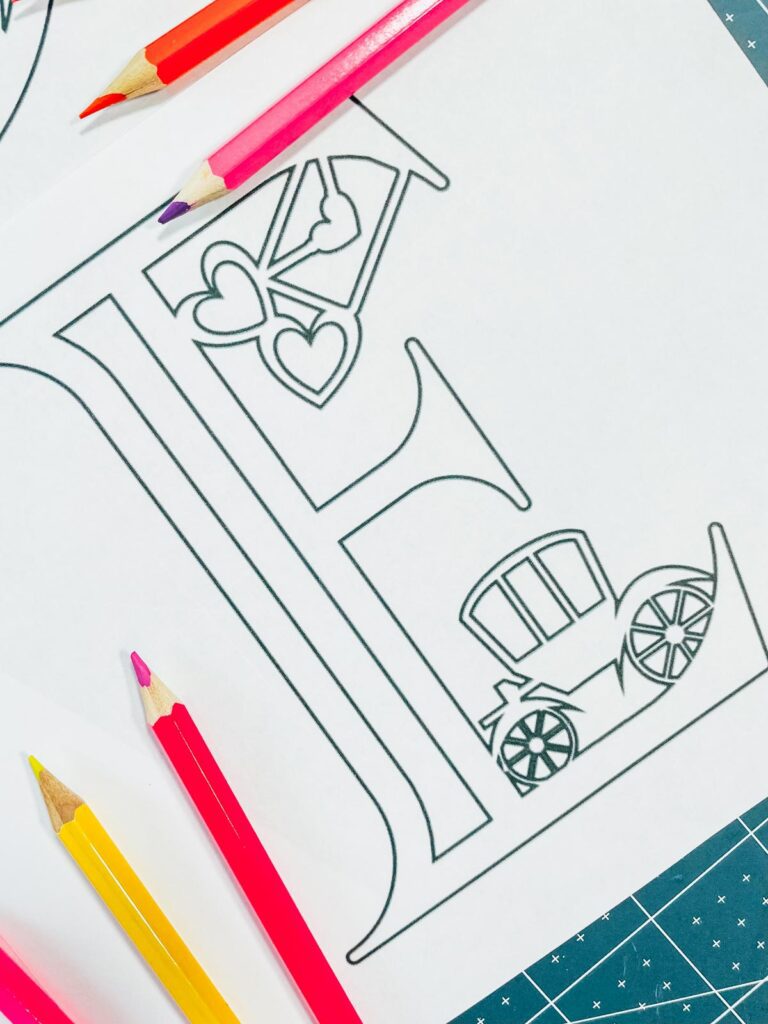 If You're Having Problems?
Check out my trouble shooting page, hopefully it will answer any questions you may have.
Also please do pop over to Instagram, or TikTok and give me a follow and if you make a project please do tag me! I love seeing everyone else's makes and chatting crafting. I could do that all day! This is also where I share all my projects in progress.