Today I am sharing my free printable ABC Happy Birthday Colouring Letters And Numbers which are perfect for making personalised home made birthday cards and banners.
Birthdays are a huge deal, it's a chance to celebrate another year around the sun and getting another year older. Also when you are young all those years add up, they are milestones to becoming older. Do you remember the glorious days of wishing you were older?
Although even at nearly 50 I still embrace birthdays, they are days to celebrate, getting older is a gift. And celebrating birthdays is the best, something you should never get fed up with.
Ideas For Using My Printable ABC Happy Birthday Colouring Pages
Birthday Themed Art, colouring in the alphabet
Birthday Classroom decor
Spelling, creating spelling games and forming words
Maths, using the numbers to create sums and problems (You may need to print out 2 sets of numbers.)
Make home made personalised banners
Making personalised happy birthday cards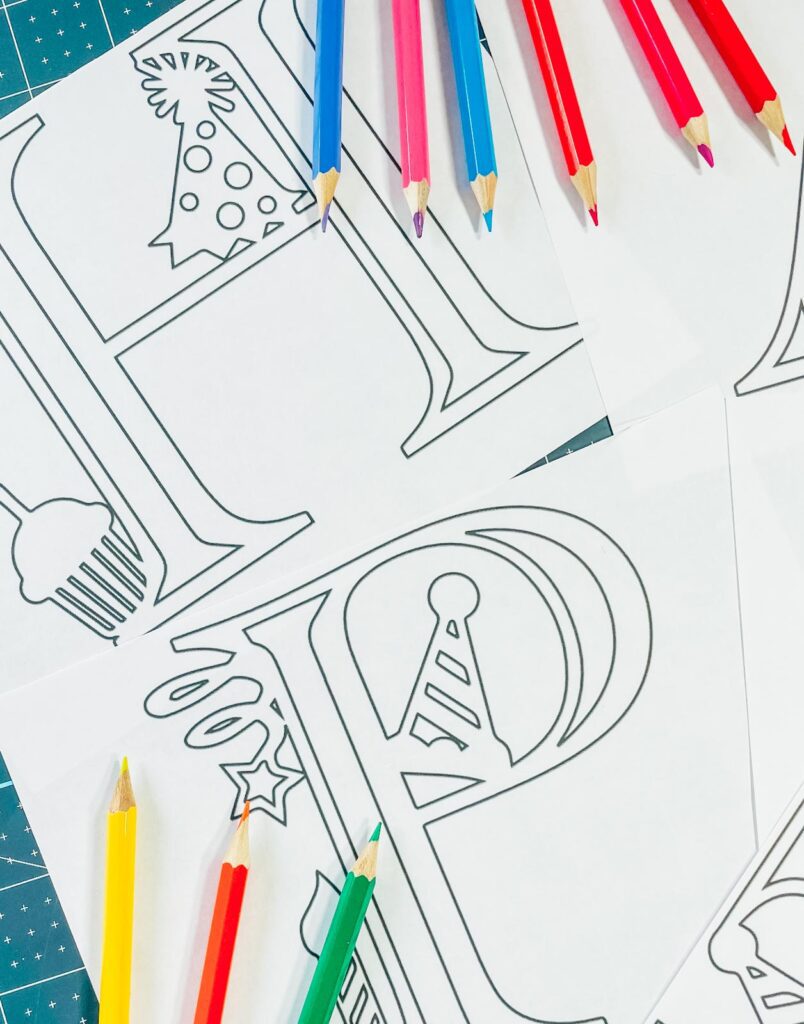 Happy Birthday in 15 Different Languages
Ok, so saying happy birthday is a big deal, so I have been researching how to wish a friend happy birthday in their own language. Also if you want to perfect the phrase head over to Google Translate, it has a little speaker, press that and it will speak Happy Birthday in any language you want.
Spanish, Felix cumpleaños.
French, joyous anniversaire.
German, Alles Gute zum Geburtstag.
Arabic, Eid mealie saeid.
Italian, buon compleanno
Norway, Gratulerer med dagen.
Punjabi, Janamadina mub?raka
Portuguese, Feliz aniversário.
Romanian, la multi ani.
Japanese, Tanj?bi.
Chinese, Sh?ngrì kuàilè.
Hungarian, boldog születésnapot.
Greek, charoúmena genéthlia.
Polish, Wszystkiego najlepszego
Haitian, bòn fèt.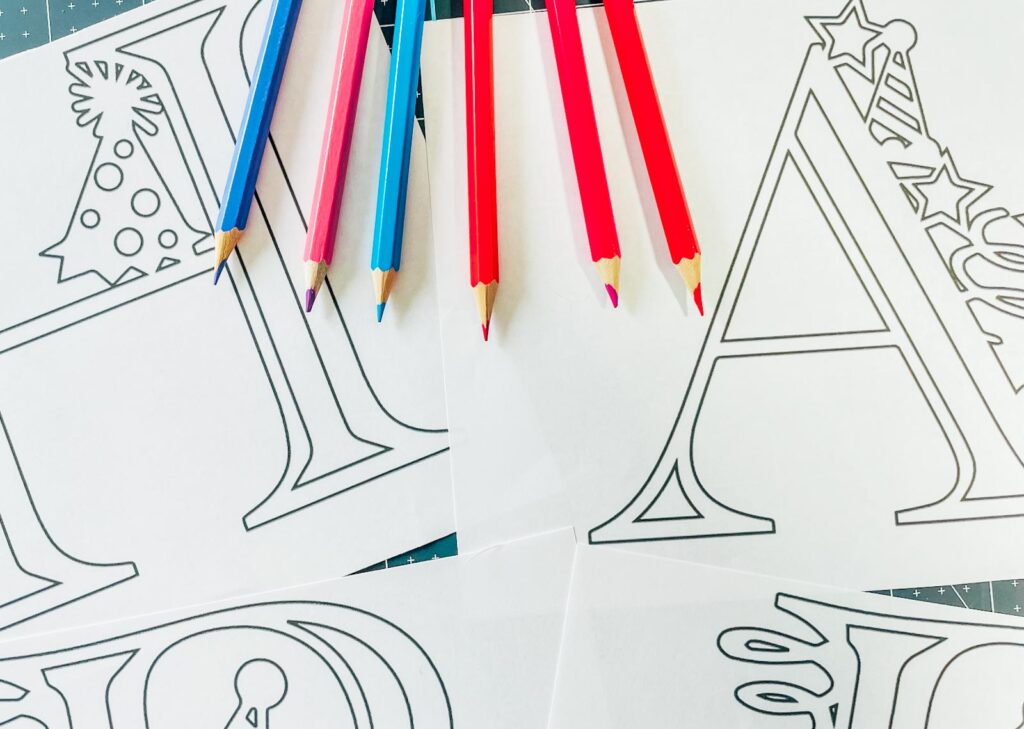 How To Get Your Happy Birthday ABC Colouring Pages Alphabet And Number Set Of Printable's?
Click here or the image below to get your free Happy Birthday Colouring/Coloring downloads and either send to the printer or upload to the pc and use on a colouring or processing programme.
More Home Learning Inspiration
If your children love colouring/coloring and you are looking for a rainy day or travel project this themed Hello Kitty alphabet is perfect. Also check out these, Beach Bumble Bee and Dinosaur ABC Printable Set.
Also if you are struggling for art inspiration check out my fun Things To Do With Paper post. There are so many great craft ideas.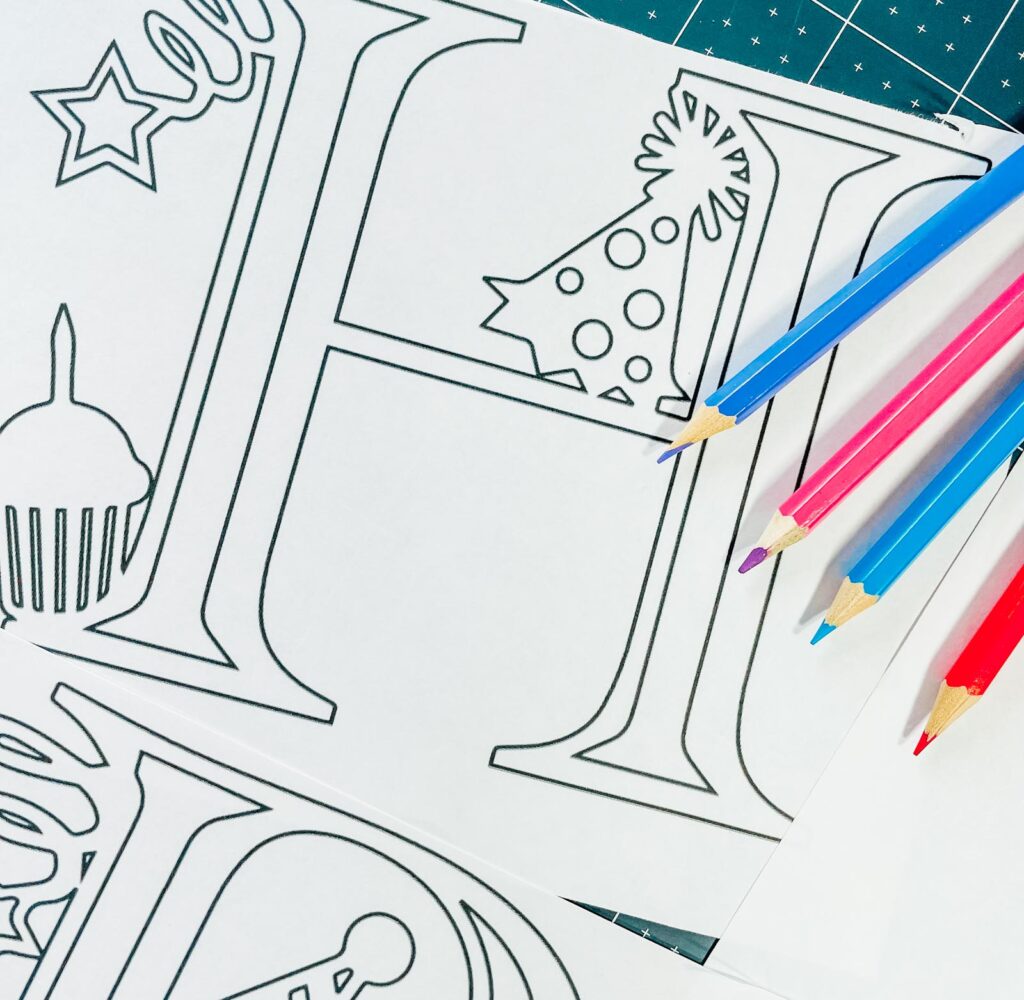 If You're Having Problems?
Check out my trouble shooting page, hopefully it will answer any questions you may have.
Also please do pop over to Instagram, or TikTok and give me a follow and if you make a project please do tag me! I love seeing everyone else's makes and chatting crafting. I could do that all day! This is also where I share all my projects in progress.