I wanted to share my super cute ABC Beach Coloring Alphabet Letters and Numbers. It's that time of year where we start planning trips to the beach and beach holidays. Ok I know some of you lucky lot enjoy beach weather all year round. Im not jealous honest.
Although controversial I know, but I have to say I am not a beach fan, more of a pool lover. But I know I'm most definitely in the minority here! Don't get me wrong beaches are beautiful, but too sandy for me ha ha! Give me a pool and cocktail bar any day.
However what this alphabet does scream is holiday, thus making it the perfect alphabet set for printing off and creating holiday themed quizzes in the free version of Canva. Or printing off and popping in travel kits to travel entertainment on the go.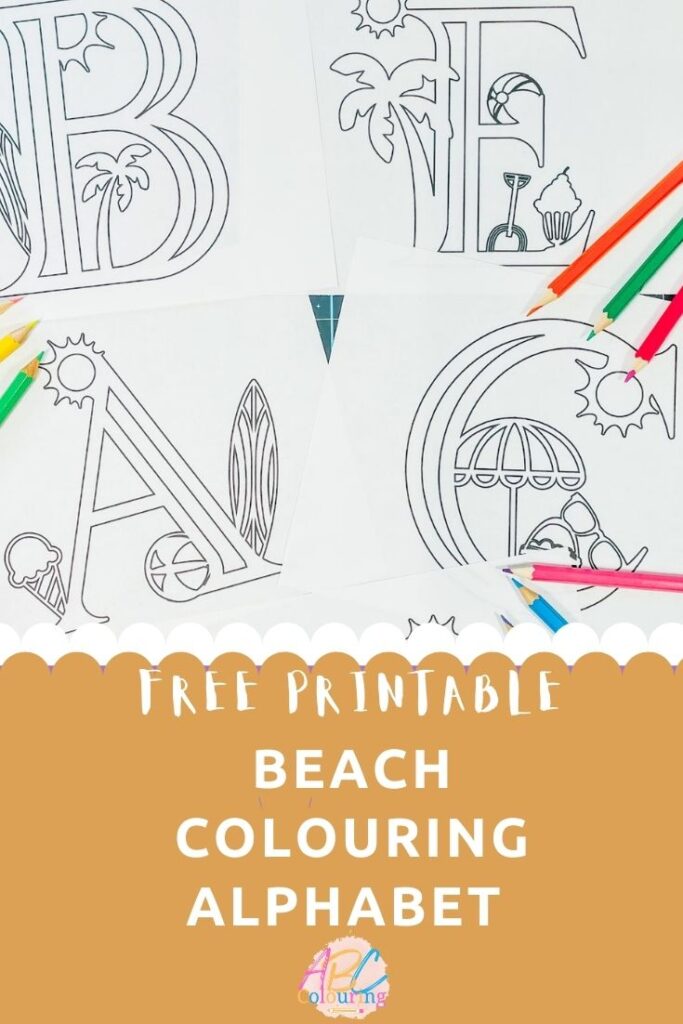 Ideas For Using These Beach Coluring Pages Printable Themed ABC Alphabet And Numbers
Dexterity, cutting all the letters out into squares
Beach Themed Art, colouring in the alphabet
Beach Classroom decor
Spelling, creating spelling games and forming words
Maths, using the numbers to create sums and problems (You may need to print out 2 sets of numbers.)
Make home made banners for parties.
10 Fun Facts About The Beach For Children
Sea turtles use beaches to nest and lay their eggs. They lay an average of about 100 eggs in each nest and have between 3 and 6 nests, sometimes more during the nesting season.
The longest beach in the world is Praia do Cassino in Brazil. Stretching all the way from Brazil's southern border with Uruguay to the Rio Grande and measuring around 156-miles.
The smallest beach in the world is Gulpiyuri, in Asturias Northern Spain at just over 150 feet long.
There are beaches around the world that have pink sand. The sand appears pink because of crushed red coral mixed with white sand
There is a beach/Island in the Bahamas called Pig Island which is inhabited by pigs.
Beaches are formed when waves from the sea deposit sand and gravel along a shoreline. However, it can take thousands of years for one natural beach to form.
In 1934 King George V decided to build a beach for Londoners, thus he arranged for 1500 tons of sand to be hauled from Essex to the River Thames between St Katherine's Steps and The Tower of London, which was knows as Tower Beach.
There are sand sculpting competitions all over the world and its serious business.
The Guiness World Record for the tallest Sand Castle in the World in 2021 was set in the small seaside town of Blokhus in Denmark. The gargantuan sandcastle stands tall at 69.4 ft (21.16 m) and weighs nearly 5000 tonnes.
The largest inflatable beach ball in the World record was set by Baywatch Movie (USA) in London, UK, on 31 May 2017. The ball was 19.97 m (65 ft 6 in) in diameter.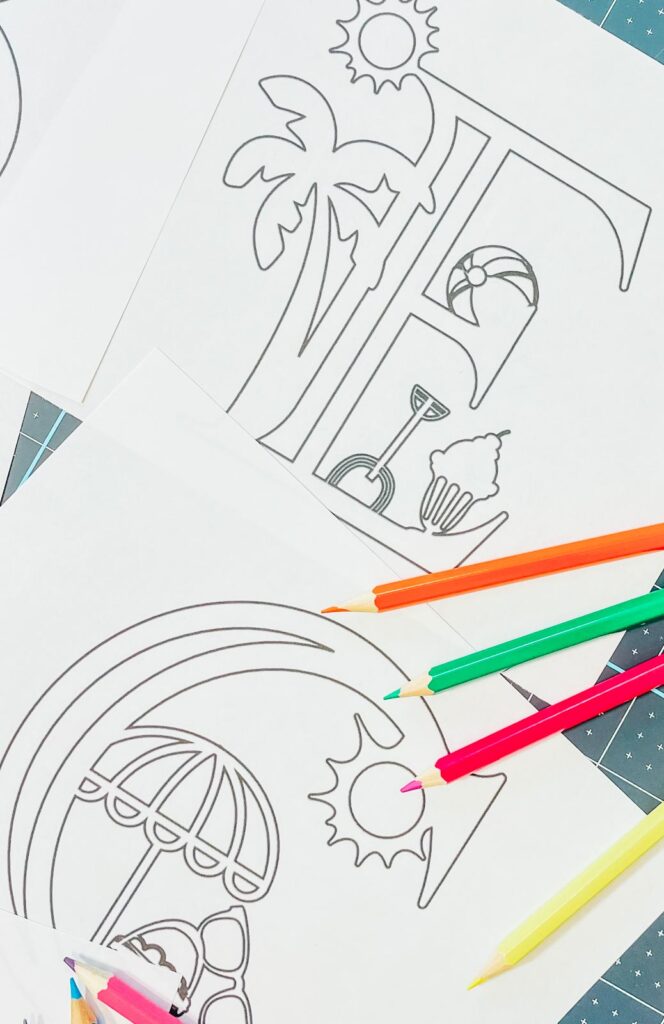 How To Get Your Beach ABC Coloring Pages Alphabet And Number Set Of Printables?
Click here or the image below to get your free Beach Colouring/Coloring downloads and either send to the printer or upload to the pc and use on a colouring or processing programme. The link to the page is in your members email. However, make sure your pop-up blocker is turned off.
More Home Learning Inspiration
If your children love colouring/coloring and you are looking for a rainy day project this themed Ballet Alphabet is perfect. Also check out these Happy Birthday, Butterfly and Mickey ABC Printable Sets.
Also if you are struggling for art inspiration check out my fun Things To Do With Paper post. There are so many great craft ideas.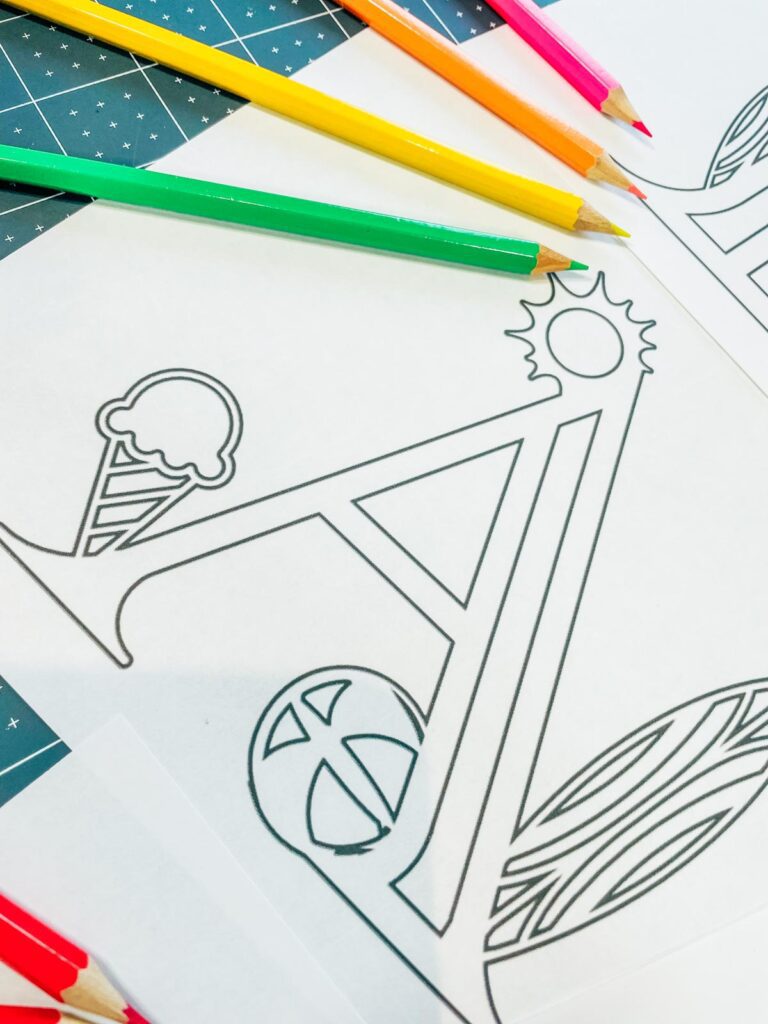 If You're Having Problems?
Check out my trouble shooting page, hopefully it will answer any questions you may have.
Also please do pop over to Instagram, or TikTok and give me a follow and if you make a project please do tag me! I love seeing everyone else's makes and chatting crafting. I could do that all day! This is also where I share all my projects in progress.