Today I am sharing this super cute Free Printable Mickey Mouse Colouring Alphabet Letters & Numbers to print of for Disney and Mickey themed Colouring at home. I a huge Disney fanatic and so wish I had something like this when our boys were little.
Kids love Mickey Mouse so my printable Mickey Mouse Colouring, Alphabet And numbers set will be brilliant for them to craft with plus its great for home learning. Whether you're travelling and building holiday travel kits or if it's a rainy day, this Disney themed set will be great for fun learning.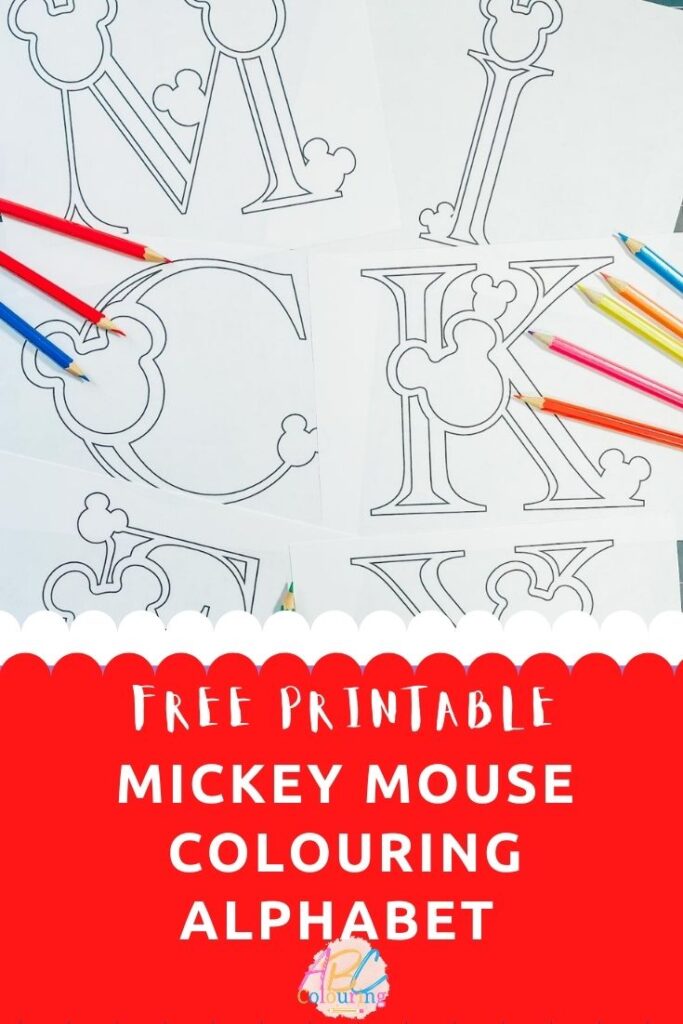 Ideas For Using These Mickey Mouse Colouring Pages Printable Themed ABC Alphabet And Numbers
IT, printing out or uploading to Word, Canva or Pages for online word forming or colouring
Spelling, creating spelling games and forming words
Maths, using the numbers to create sums and problems (You may need to print out 2 sets of numbers.)
Make home made banners
Art, make Mickey Mouse birthday cards
Print out 2 sets and make a game of Mickey Mouse alphabet snap
They are also great for Disney themed monochrome scrapbook layouts.
10 Fun Facts About Mickey Mouse
Mickey was originally named Mortimer Mouse, but was quickly renamed to Mickey Mouse
Mickey first official appearance was on Nov.18, 1928 in Steamboat Willie ( He made appearances 2 times before in "Place Crazy" and "The Gallopin' Gaucho"but these were not officially released)
Because of no 2 Mickeys Birthday is celebrated in Nov 18th
Mickeys favourite colour is Red
His first words were Hot Dogs, Hot Dogs in 1929 in the The Karnival Kid.
Mickey was the first ever cartoon character to earn a star on the Hollywood Walk of Fame on November 18, 1978
Walt Disney was the original voice of Mickey
Mickey and Minnie are according the the Disney Studio, officially married
Mickey only has four fingers
He was the first ever cartoon character to speak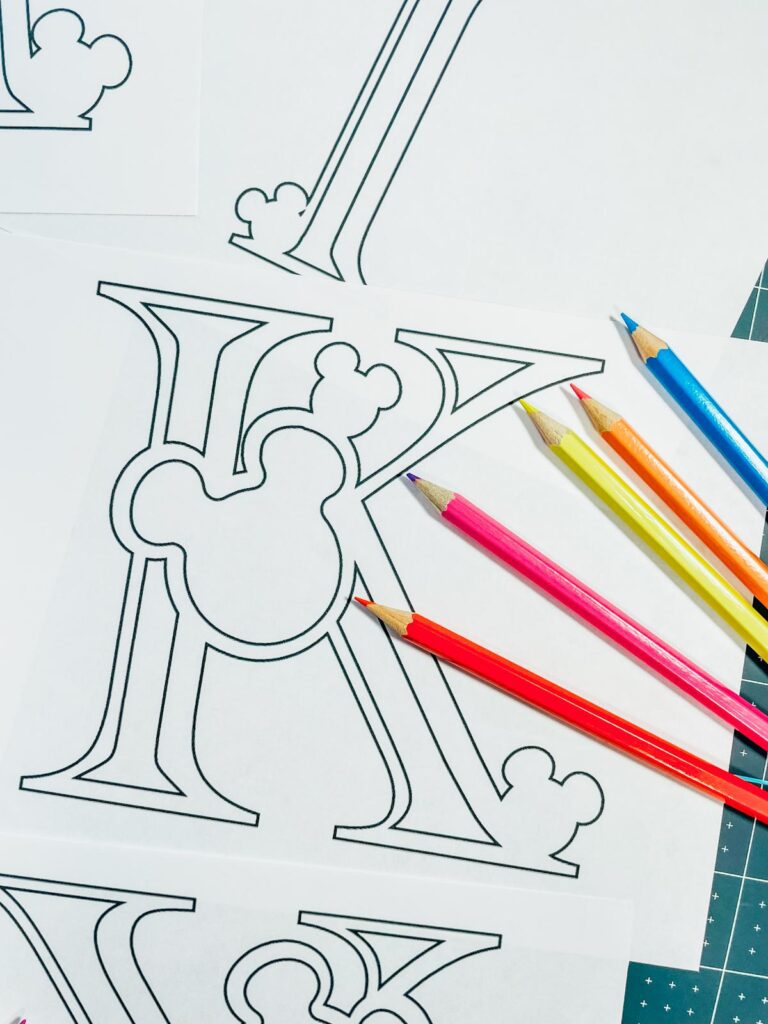 How To Get Your Mickey Mouse ABC Colouring Pages Alphabet And Number Set Of Printables?
Click here or the image below to get your free Mickey Mouse Colouring/Coloring downloads and either send to the printer or upload them to the pc and use them on a colouring or processing programme. However, make sure your pop-up blocker is turned off.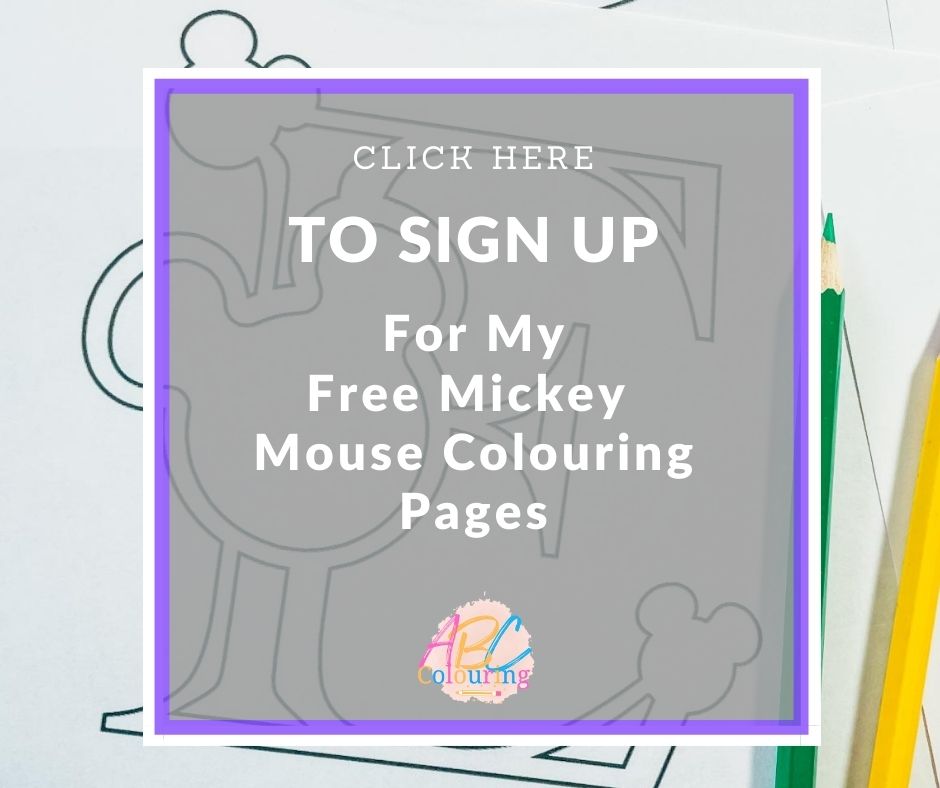 More Home Learning Inspiration
If your children love colouring/coloring and you are looking for a rainy day project, this themed Butterfly alphabet is perfect. Also, check out this Rocket Ship and School Days ABC Printable Set.3
Also if you are struggling for art inspiration check out my fun Things To Do With Paper post. There are so many great craft ideas.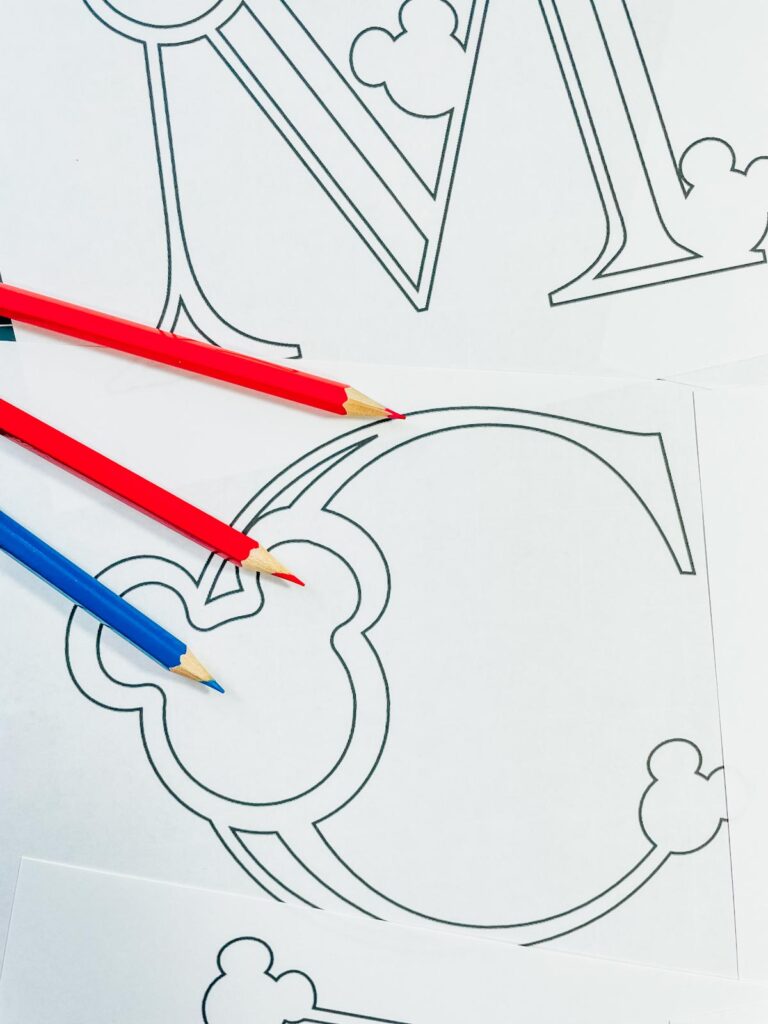 If You're Having Problems?
Check out my trouble shooting page, hopefully it will answer any questions you may have.
Also please do pop over to Instagram, or TikTok and give me a follow and if you make a project please do tag me! I love seeing everyone else's makes and chatting crafting. I could do that all day! This is also where I share all my projects in progress.