Although my Free Printable ABC Back To School Coloring Pages, Letters & Numbers have been designed with back to school in mind, they are fabulous for all year round. Learning is a magical experience whether it's home school or school. Thus this whole alphabet is aimed at all things that remind us of school and learning.
It's easy to download, print and use and can be used as class sets for colouring activities, making classroom decor and also getting little ones excited about going back to and starting school.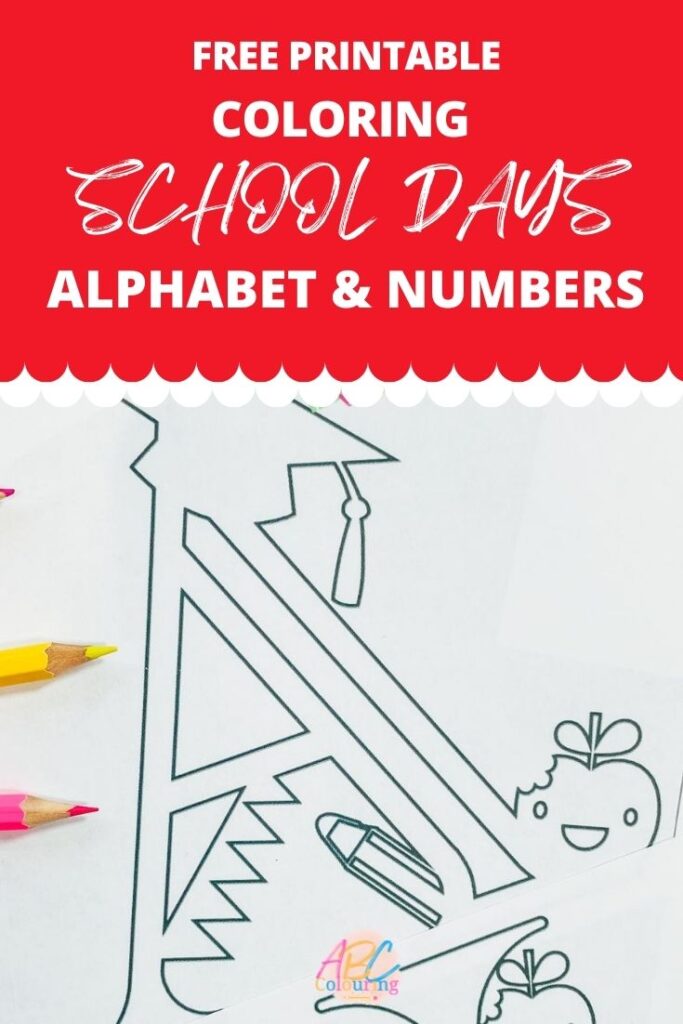 Ideas For Using These Back To School Coloring Pages Printable Themed ABC Alphabet And Numbers 
IT, printing out or uploading to Word, Canva or Pages for online word forming or colouring
Dexterity, cutting all the letters out into squares
School Themed Art, colouring in the alphabet
Back to School Classroom decor
Spelling, creating spelling games and forming words
Maths, using the numbers to create sums and problems (You may need to print out 2 sets of numbers.)
10 Facts About School
In the UK what we call Nursery is Pre School in the United States.
UK Reception year is called Kindergarten in the US.
The word kindergarten is German, Kinder means children and garten means garden.
The world's largest school is City Montessori School in India with over 56,000 students and 4,500 staff across 19 campuses in the city of Lucknow.
Children don't start school until they are 7 in Finland.
Of the world's 787 million children of primary school age 8% do not have access to school. That's 58.4 million children who don't get the chance to go to school.
Of that 8% of children who don't have access to school, many of those have to work.
There is a Kindergarten in Germany that has been build to look like a giant white cat.
The School Of Air in Australian broadcasts all of its lessons to reach children who live so far out they cant access school otherwise.
During COVID lockdowns, the School of Air was called upon by many schools around the world to help them develop their remote learning capabilities.
How To Get Your Back To School ABC Colouring Pages Alphabet And Number Set Of Printable's?
Click here or the image below to get your free Back To School Colouring/Coloring downloads and either send to the printer or upload to the pc and use on a colouring or processing programme. The link to the page is in your members email. However, make sure your pop-up blocker is turned off.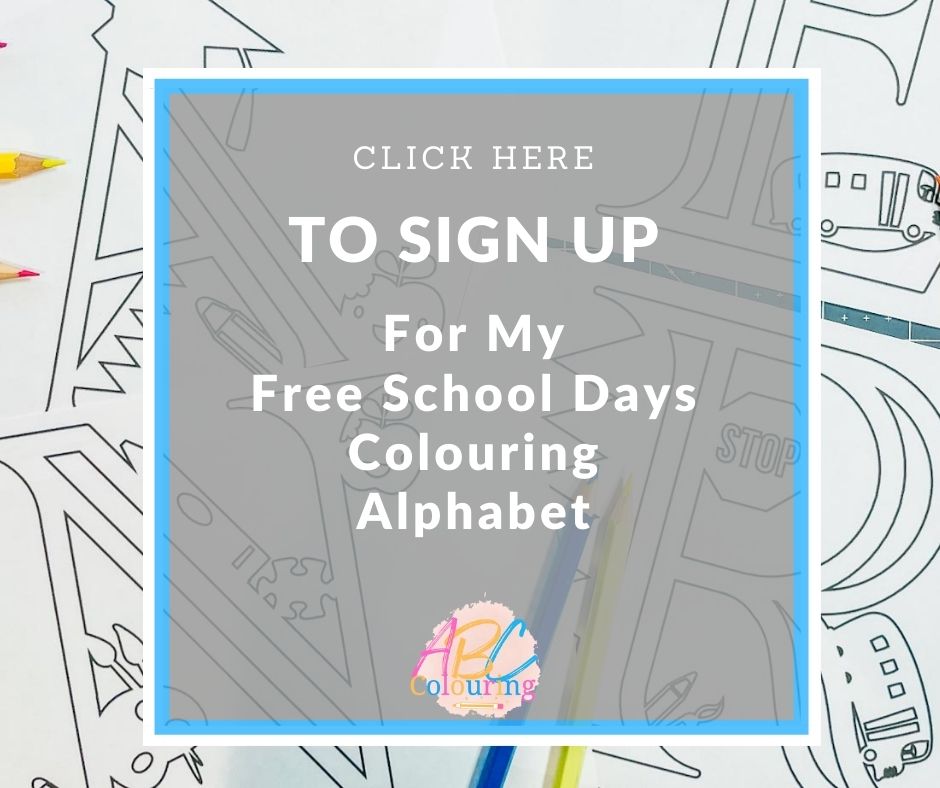 More Home Learning Inspiration
If your children love colouring/coloring and you are looking for a rainy day project this themed weather alphabet is perfect. Also check out this Eid and Ballerina ABC Printable Set.
Also if you are struggling for art inspiration check out my fun Things To Do With Paper post. There are so many great craft ideas.
If You're Having Problems?
Check out my trouble shooting page, hopefully it will answer any questions you may have.
Also please do pop over to Instagram, or TikTok give me a follow and if you make a project with my colouring alphabet please do tag me! I love seeing everyone else's makes and chatting crafting. I could do that all day! This is also where I share all my projects in progress.