Today I am sharing our adorable printable ABC Train Colouring Pages Alphabet And Numbers. It's a super cute alphabet and number set designed especially with train lovers in mind.
Would you believe as I am writing this post I am sat on a train? Coincidence yes, but for me it adds as little sprinkle of magic. Especially, as I listen to the little boy behind me who is so thrilled to be on a train. I makes me realise what a big deal trains are to so many people of all ages and walks of life.
Thus with that in mind this alphabet is the perfect one to engage little ones with words and numbers, using trains to get the message across.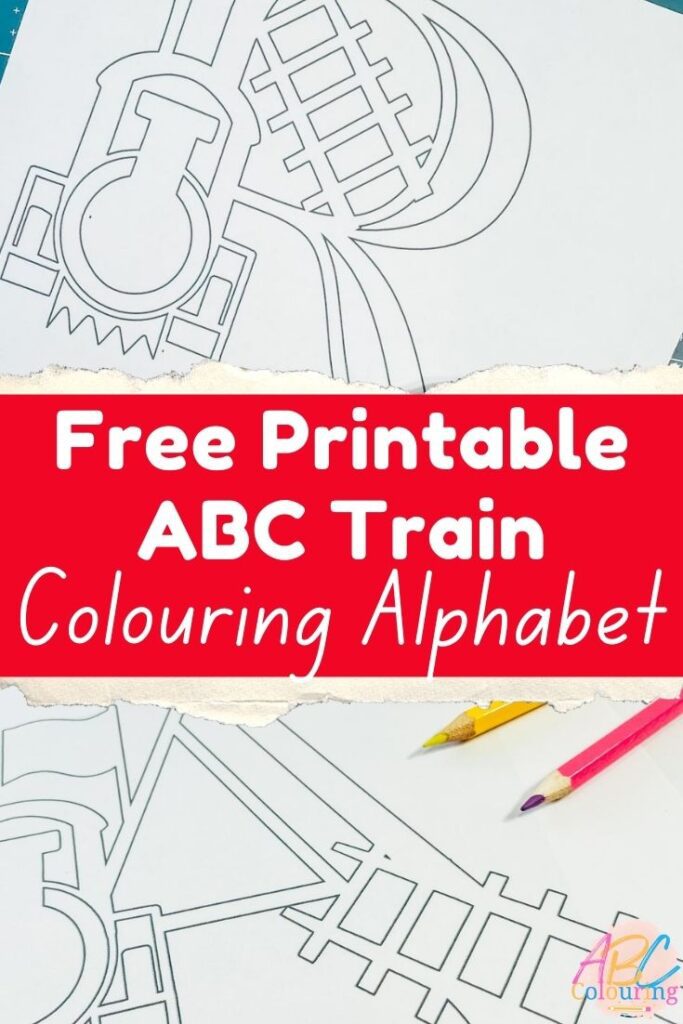 Ideas For Using These Printable Train Colouring Pages
IT, printing out or uploading to Word, Canva or Pages for online word forming or colouring.
Train themed art, colouring in the alphabet.
Train Classroom decor.
Spelling, creating spelling games and forming words.
Print out 2 sets and make a game of Train alphabet snap.
Laminate for place mats.
10 Facts About Trains For Children
The first steam train was built by Richard Trevithick in 1804 in Wales and named the Penydarren or Pen-y-Darren.
And the fastest steam train in the world is the Mallard, which reached 126 miles per hour in in 1938 and remains unbeaten to this day.
The Flying Scotsman was built in 1923 at Doncaster Works and cost £7,944 to build.
Additionally during the war the Flying Scotsman was painted wartime black but repainted back to Apple Green after the war.
Thomas The Tank Engines driver is called Bob.
A locomotive engine can be powered by diesel, electricity or steam.
There are 20,000 miles of track, 30,000 bridges, tunnels and viaducts on the British rail network.
Liverpool Road railway station in Manchester, United Kingdom is the oldest original train station, dating from 1830.
The Channel Tunnel was opened in 1994 to provide a train route under the sea from the Uk to France and it took almost 6 years to build.
The worlds first underground was the London Underground, which opened in 1863, the first line was the Metropolitan Railway between Paddington and Farringdon.
How To Get Your Train ABC Letter And Number Colouring Pages?
Click here or the image below to get your free Train Colouring/Coloring pages downloads and either send to the printer or upload to the pc and use on a colouring or processing programme. The link to the page is in your members email. However, make sure your pop-up blocker is turned off.
More Home Learning Inspiration
If your children love colouring/coloring and you are looking for a rainy day project this themed Rocket alphabet is perfect. Also check out this Bumble Bee and Ballerina ABC Printable Set.
Also if you are struggling for art inspiration check out my fun Things To Do With Paper post. There are so many great craft ideas.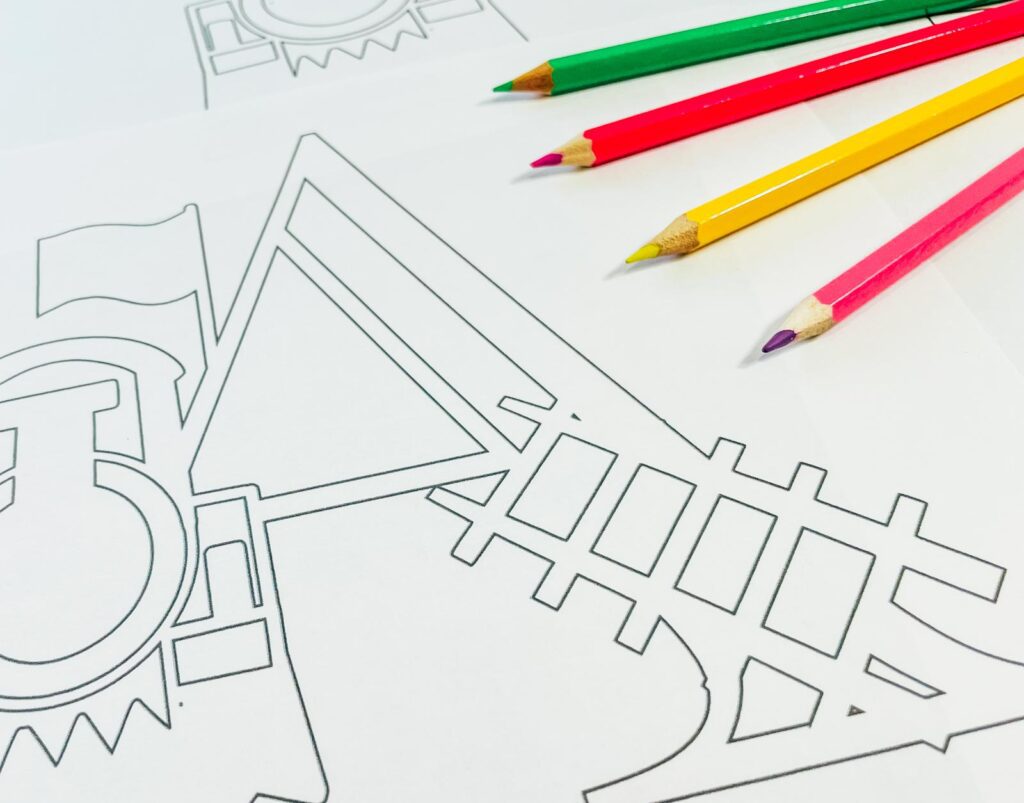 If You're Having Problems?
Check out my trouble shooting page, hopefully it will answer any questions you may have.
Also please do pop over to Instagram, or TikTok and give me a follow and if you make a project please do tag me! I love seeing everyone else's makes and chatting crafting. I could do that all day! This is also where I share all my projects in progress.