Today I am sharing this cute Free Printable Alphabet Tractor Colouring Letters And Number Pages. They are designed for little tractor lovers for a little colouring fun or as a great way to engage and combine tractor lovers with maths and English. Learning is all about finding something you like learning and are passionate about, so it makes sense to tie in favourite subjects alongside maths and English.
Our boys were obsessed with tractors when they were little. Especially living in a rural area where tractors are common place on the road. Of course without them farming life would be so much harder, they are a vital part of the food chain and modern farming.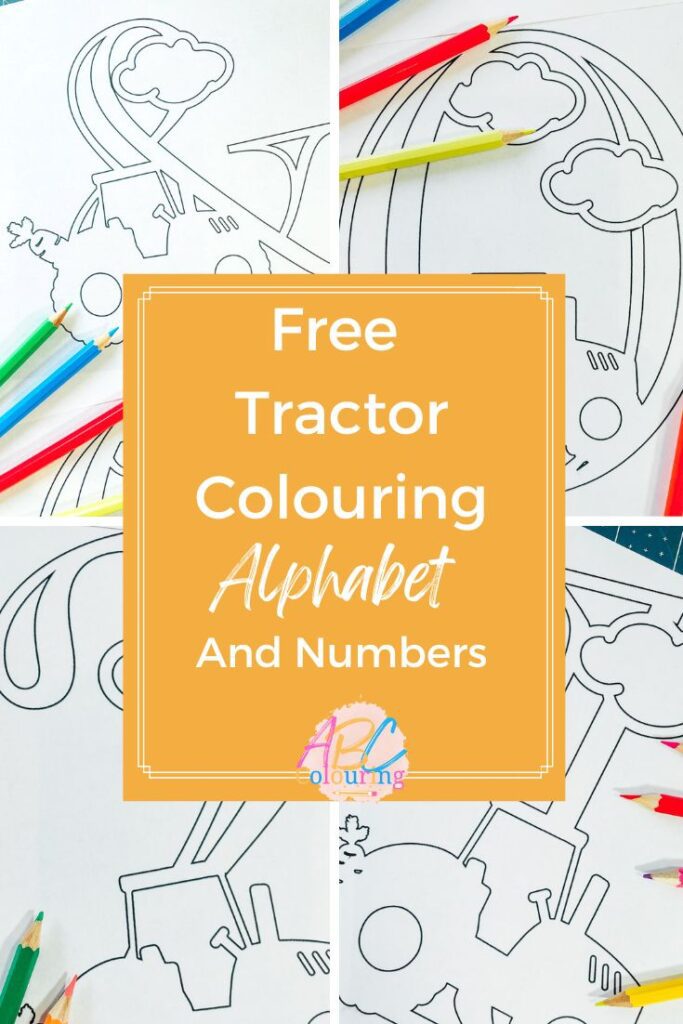 Free Printable Alphabet Tractor Colouring Letters And Number Pages
10 Amazing Facts About Tractors For Children
Before tractors were invented farmers used horses and oxen to pull farming machinery.
The name tractor came from the original term traction engine.
The earliest record of steam tractors working on a farm was in Wales in 1798.
Farming with horses started to decline more rapidly around the 1940s.
The first tractor which records survived for, was built by the Charter Gas Engine Co, owned by John Charter in 1889.
However, Nicolaus Otto built the first successful petrol engine tractor in Germany in 1876.
Police have police tractors for rural areas.
According to farming UK 12,017 tractor were sold in the UK in 2021.
Whilst Progressing Farming reports that 317,897 tractors were sold in the US and Canada in 2021.
Tractors have giant tyres to help them grip the ground and avoid slipping in mud. The large surface are they cover helps them distribute the tractors weight.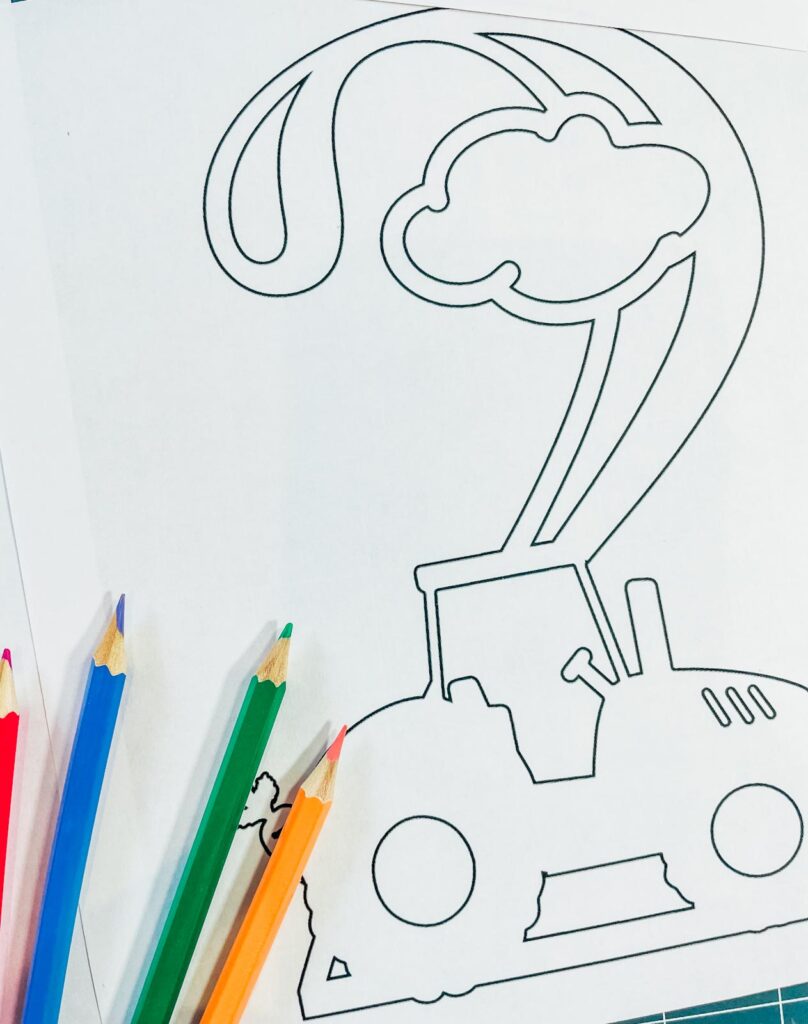 Ideas For Using These Tractor Colouring Pages Letters And Numbers
Creating tractor maths games.
Word forming and spelling games.
Using the numbers to create sums and problems (You may need to print out 2 sets of numbers.)
These are also perfect for teachers to decorate classrooms, to create an travel themed banner or wall
Art, make tractor birthday cards.
How To Get Your Printable Alphabet Tractor Colouring Pages?
Click here or the image below to get your free tractor Colouring/Coloring downloads and either send to the printer or upload to the pc and use on a colouring or processing programme. However, make sure your pop-up blocker is turned off.
More Home Learning Inspiration
If your children love colouring/coloring and you are looking for a rainy day project this themed teacher alphabet is perfect. Also check out this airplane and floral ABC Printable Set.
Also if you are struggling for art inspiration check out my fun Things To Do With Paper post. There are so many great craft ideas.
If You're Having Problems?
Check out my trouble shooting page, hopefully it will answer any questions you may have.
Also please do pop over to Instagram, or TikTok and give me a follow and if you make a project please do tag me! I love seeing everyone else's makes and chatting crafting. I could do that all day! This is also where I share all my projects in progress.