Llamas are so cute aren't they? Ok I know they have a certain reputation, but they are also adorable fellas. Our ABC Llama Colouring Pages Letters And Number set is perfect for all of those who appreciate these quirky little animals.
Also if you are a crafter, then do check out my Llama SVG alphabet and Llama printable birthday banner over on Extraordinary Chaos.
However for little learners these ABC Llama Colouring Pages letters and number are a great way of not only enjoying colouring but engaging in eduction for numeracy, literacy, and geography. Also scroll down for some great Llama tips, and if you are planning animal themed lessons then check out my flamingo colouring alphabet.
Ideas For Using These Llama Colouring Pages Printable Themed ABC Alphabet And Numbers
Llama Themed Art, colouring in the alphabet
Llama Classroom decor
Art, creating collages
Maths, using the numbers to create sums and problems (You may need to print out 2 sets of numbers.)
Art, make Llama birthday cards
Print out 2 sets and make a game of Llama alphabet snap
They are also great for Llama themed monochrome scrapbook layouts.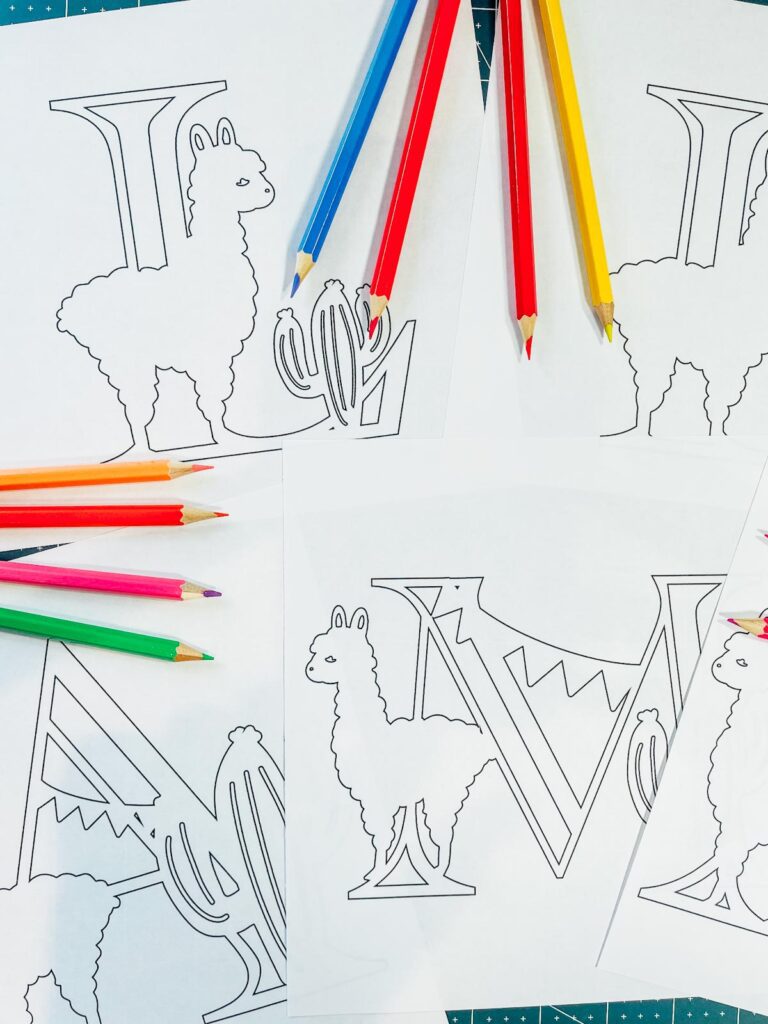 Facts About Llamas For Kids
Llamas can communicate through humming.
Baby Llamas are called Crias.
Gross but true, a Llama can spit to a distance of around 10 feet.
Llamas are pregnant for 11 months that's 1 months longer than humans.
Llama greet each other with a nose to nose kiss.
The high concentration of hemoglobin in llama blood helps them to survive in a high-altitude where there is little oxygen. This is why they are able to live on the top of hills and mountains.
The average llama can live between 15-20 years.
Llamas can carry 25-30% of their body weight.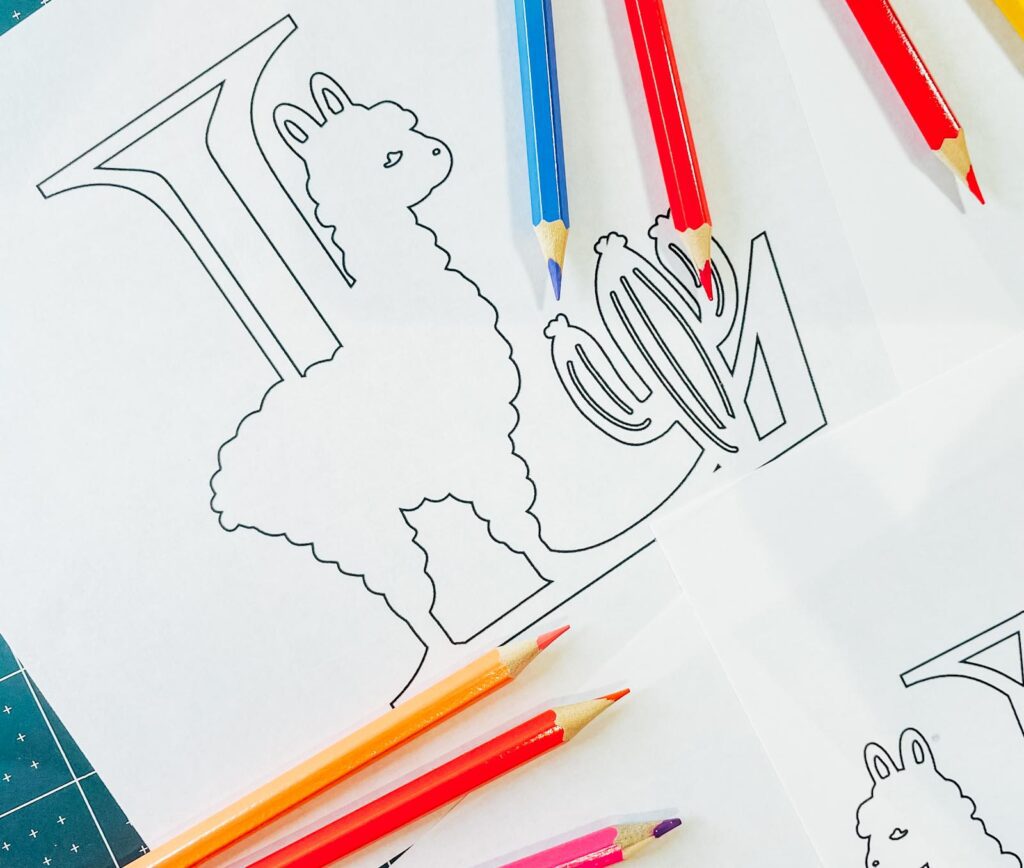 How To Get Your Llama ABC Colouring Pages Alphabet And Number Set Of Printable's?
Click here or the image below to get your free Llama Colouring/Coloring downloads and either send to the printer or upload to the pc and use on a colouring or processing programme. However, make sure your pop-up blocker is turned off.
More Home Learning Inspiration
If your children love colouring/coloring and you are looking for a rainy day project this themed weather alphabet is perfect. Also check out this Bumble Bee and Easter Bunny ABC Printable Set.
Also if you are struggling for art inspiration check out my fun Things To Do With Paper post. There are so many great craft ideas.
If You're Having Problems?
Check out my trouble shooting page, hopefully it will answer any questions you may have.
Also please do pop over to Instagram, or TikTok and give me a follow and if you make a project please do tag me! I love seeing everyone else's makes and chatting crafting. I could do that all day! This is also where I share all my projects in progress.