Flamingos just make you smile don't they? Our ABC Flamingo Colouring Pages Alphabet letters And Numbers are designed with that in mind. Its a bright happy design all ready to colour in and fill with tropical colours that just provoke happy feelings and positive moods.
But of course, Flamingos also bring lots of exciting learning opportunities with them. For example there is a whole lesson in why flamingos are pink, and why do they stand on one leg? Especially when I can't hold that pose for more than a minute.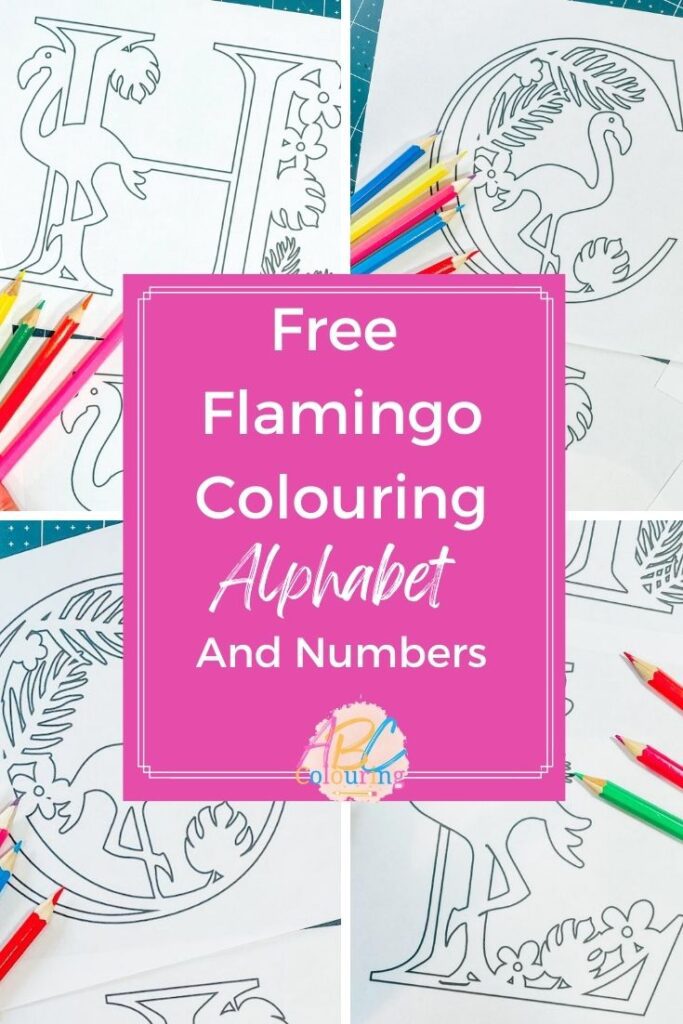 Ideas For Using These Flamingo Colouring Pages Printable Alphabet And Numbers
IT, printing out or uploading to Word, Canva or Pages for online word forming or colouring
Flamingo Themed Art, colouring in the alphabet
These are also perfect for teachers to decorate classrooms, to create a Flamingo themed banner or wall
Art, make Flamingo birthday cards
Print out 2 sets and make a game of Flamingo alphabet snap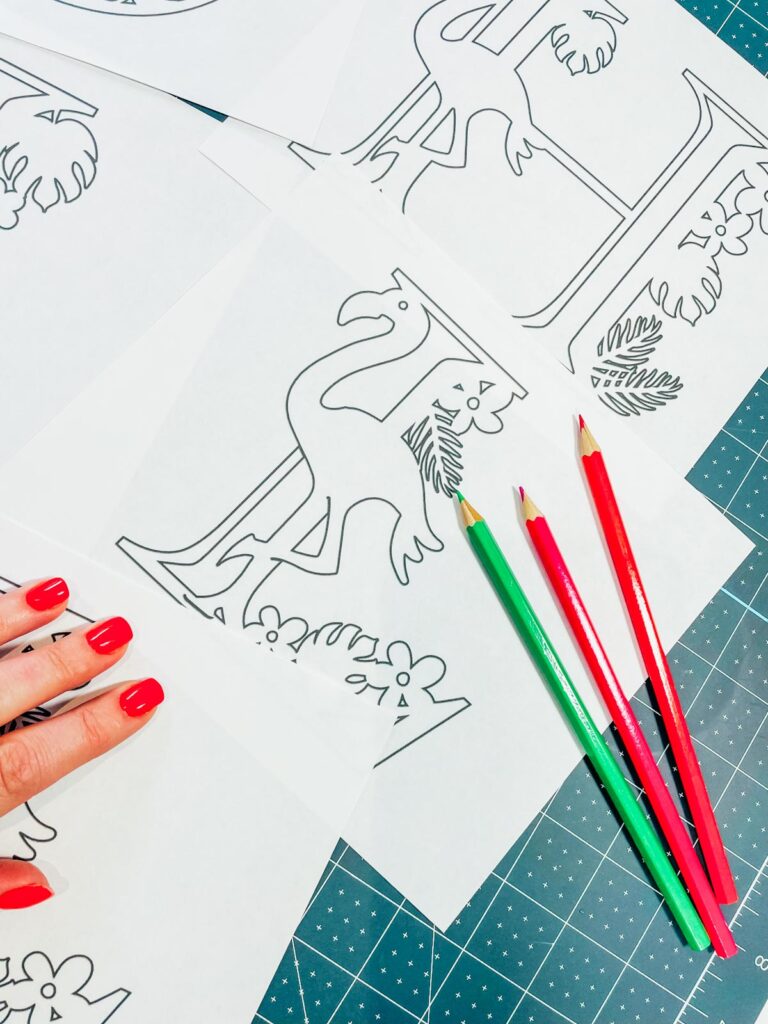 10 Interesting Flamingo Facts
Flamingos in the wild can live for around 20-30 years.
Flamingos stand on one leg because it's easier and requires less energy.
The greater flamingo is the tallest flamingo in the world and can grow up to 186cm tall which is 6ft 1.
Flamingos eat with their head upside down.
The flamingo is the national bird of the Bahamas.
There are six different species of flamingos in the world.
Flamingos are pink because the food they eat contains carotenoids, these are pigments that make planet bright colours.
A group of flamingos are called a flamboyance.
Flamingos are able to fly.
Flamingos only lay one egg a year.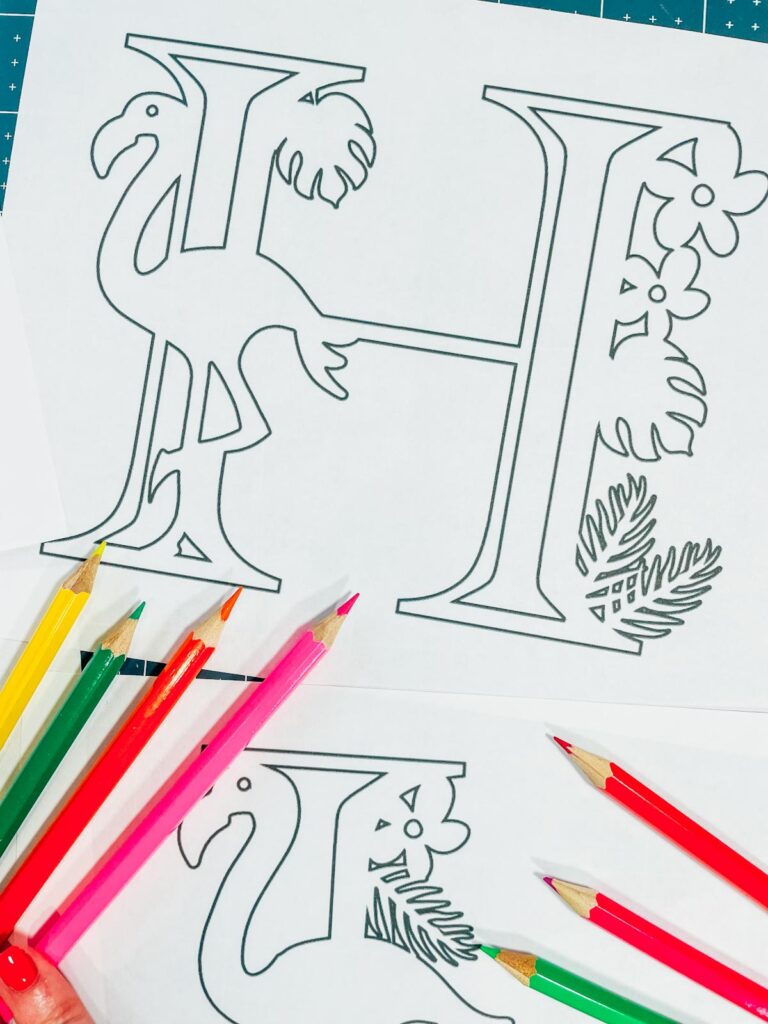 How To Get Your Flamingo ABC Colouring Pages Printable's?
Click the link or image below to get your free Flamingo Colouring/Coloring downloads and either send to the printer or upload to the pc and use on a colouring or processing programme. However, make sure your pop-up blocker is turned off.
More Home Learning Inspiration
If your children love colouring/coloring and you are looking for a rainy day project this themed wedding alphabet is perfect. Also check out this Dog and Floral ABC Printable Set.
Also if you are struggling for art inspiration check out my fun Things To Do With Paper post. There are so many great craft ideas.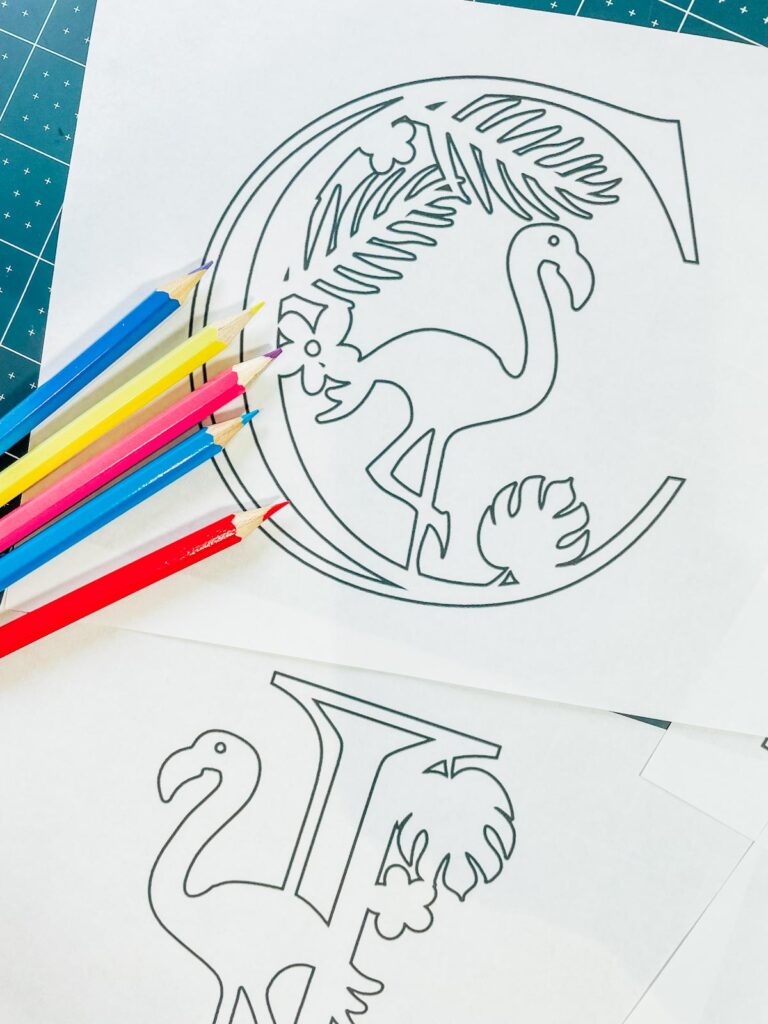 If You're Having Problems?
Check out my trouble shooting page, hopefully it will answer any questions you may have.
Also please do pop over to Instagram, or TikTok and give me a follow and if you make a project please do tag me! I love seeing everyone else's makes and chatting crafting. I could do that all day! This is also where I share all my projects in progress.