To celebrate the Queens Jubilee I have created this gorgeous Platinum Jubilee Colouring ABC Alphabet And Numbers for home learning, classroom decor and crafting.
The Queens Platinum Jubilee was on 6th Feb 2022, this was the date that actually denotes Her Majesty serving 70 years as our Queen. However the official Coronation was on 2nd June a year later. The Coronation was delayed a year as its tradition to have an appropriate amount of time after monarch dies before holding a state affair.
The official celebrations will be held over a four day UK bank holiday weekend from Thursday 2nd to Sunday 5th June. This is where people around the Commonwealth celebrate her Royal Highness and this special occasion. My colouring abc letters and numbers are a great way to incorporate maths and English into fun activities by making games and Royal Jubilee banners, decorations and cards.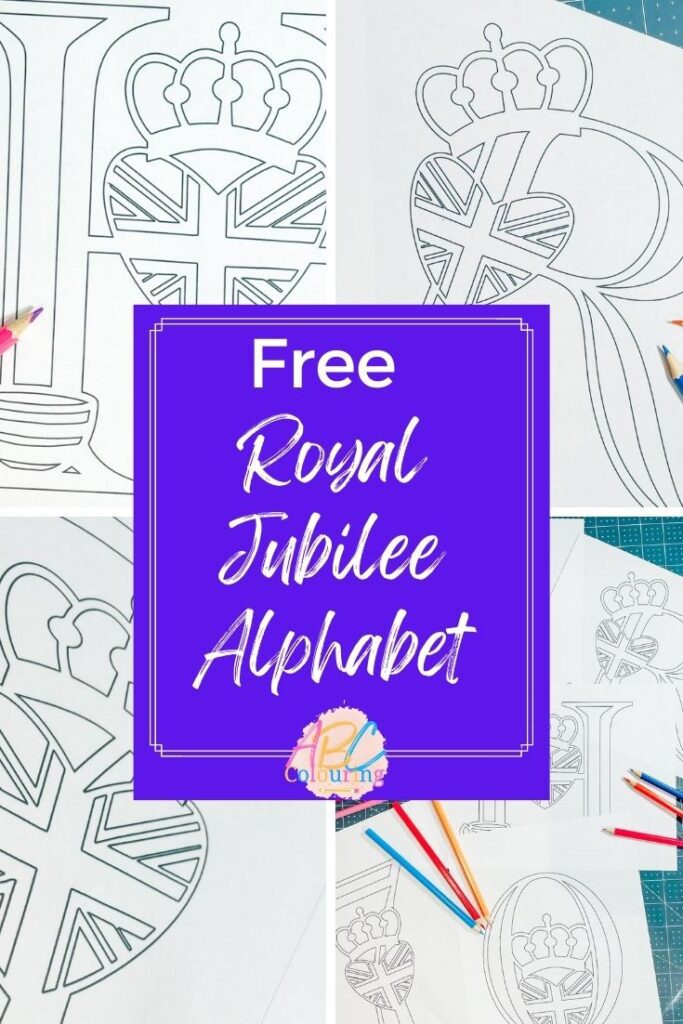 Ideas For Using These Queen's Platinum Jubilee ABC Pages
Queen Platinum Jubilee Themed Art, colouring in the alphabet
Queen Platinum Jubilee Classroom decor
Spelling, creating spelling games and forming words
Maths, using the numbers to create sums and problems (You may need to print out 2 sets of numbers.)
These are also perfect for teachers to decorate classrooms, to create a Platinum Jubilee themed banner or wall
10 Facts About Queen Elizabeth II For Children
Queen Elizabeth II was born on 21 April 1926
Her Royal Highnesses family nickname is Lilibet
She married Philip Mountbatten on November 20th, 1947, Princess Elizabeth at the time was 21
The Queen and Prince Phillip have 4 children, 8 grandchildren and 12 great-grandchildren
The Queens Father King George VI died on 6 February 1952, this is when she overtook royal duties, even though her coronation was on 2 June 1953 ( It was held a year later)
She has been served by 14 UK prime minister in her time as Queen
The Queen is head of state of 15 countries in the Commonwealth, these include the UK, Australia, Canada, New Zealand, Antigua and Barbuda, The Bahamas, Belize, Grenada, Jamaica, Papua New Guinea, Saint Lucia, Solomon Islands, St Kitts and Nevis, and St Vincent and the Grenadines
Queen Elizabeth II is the longest reigning monarch in the UK, before her it was her Great Grandmother Queen Victoria who reigned for 63 years
The Queen has 2 birthdays, her real birthday is on the 21 April, and her official birthday, which is held on a Saturday in June When her highness first took the throne she chose to hold her official birthday on the second Thursday of June; the same day as her father King George VI's official celebration.
The Queens favourite dog is the Corgi, her father King George VI bought her her first Corgi called Dookie.
How To Get Your Queen Platinum Jubilee ABC Colouring Pages Alphabet And Number Set Of Printable's?
Click here or the image below to get your free Queen Platinum Jubilee Day Colouring/Coloring downloads and either send to the printer or upload to the pc and use on a colouring or processing programme. The link to the page is in your members email. However, make sure your pop-up blocker is turned off.
More Home Learning Inspiration
If your children love colouring/coloring and you are looking for a rainy day project this themed Mickey Mouse alphabet is perfect. Also check out this Eid and Football ABC Printable Set.
Also if you are struggling for art inspiration check out my fun Things To Do With Paper post. There are so many great craft ideas.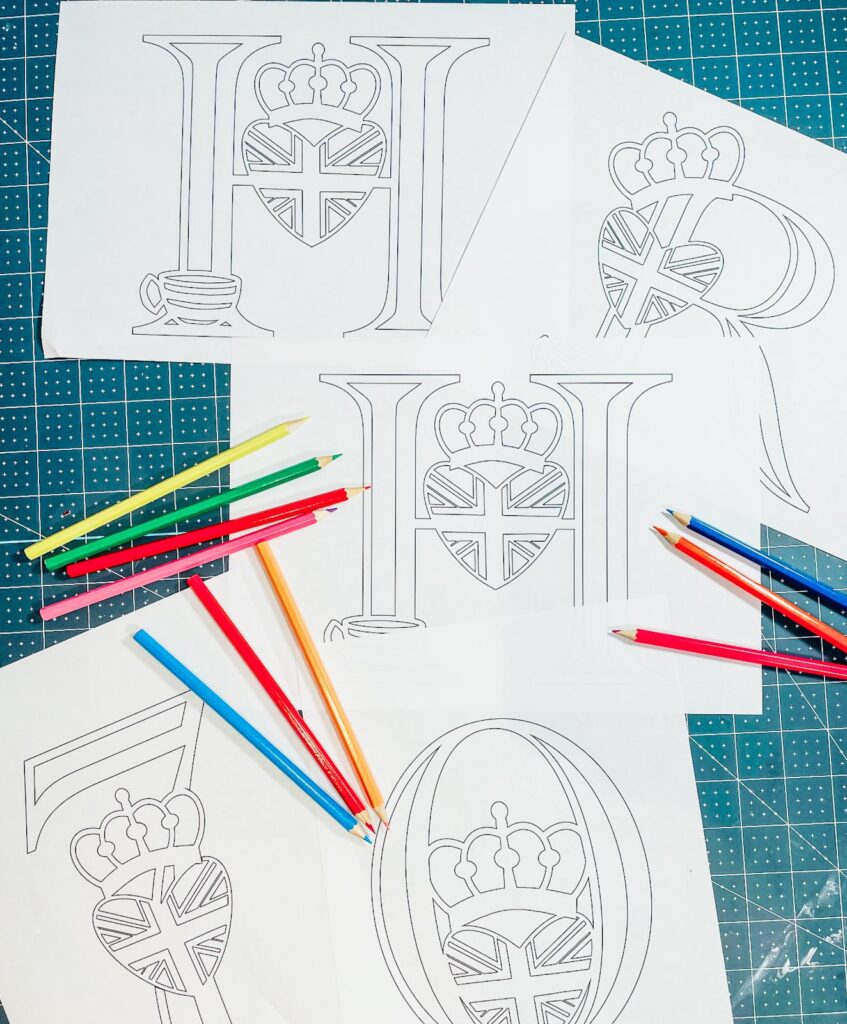 If You're Having Problems?
Check out my trouble shooting page, hopefully it will answer any questions you may have.
Also please do pop over to Instagram, or TikTok and give me a follow and if you make a project please do tag me! I love seeing everyone else's makes and chatting crafting. I could do that all day! This is also where I share all my projects in progress.