Dinosaurs are a big deal right? When our two were little they were totally obsessed with all things dinosaur, this meant I quickly became an expert in all things Jurassic. We found ourselves visiting dinosaur attractions, loving the Natural History Museum in London and even visited in New York. And my Free Printable Dinosaur Coloring Alphabet And Numbers Set is for all you dinosaur lovers out there.
As parents we totally take on anything that engages little ones with learning and dinosaurs most definitely do. Also if you are a crafter do check out my SVG Dinosaur alphabet and numbers set, as these are perfect for creating themed children birthday parties.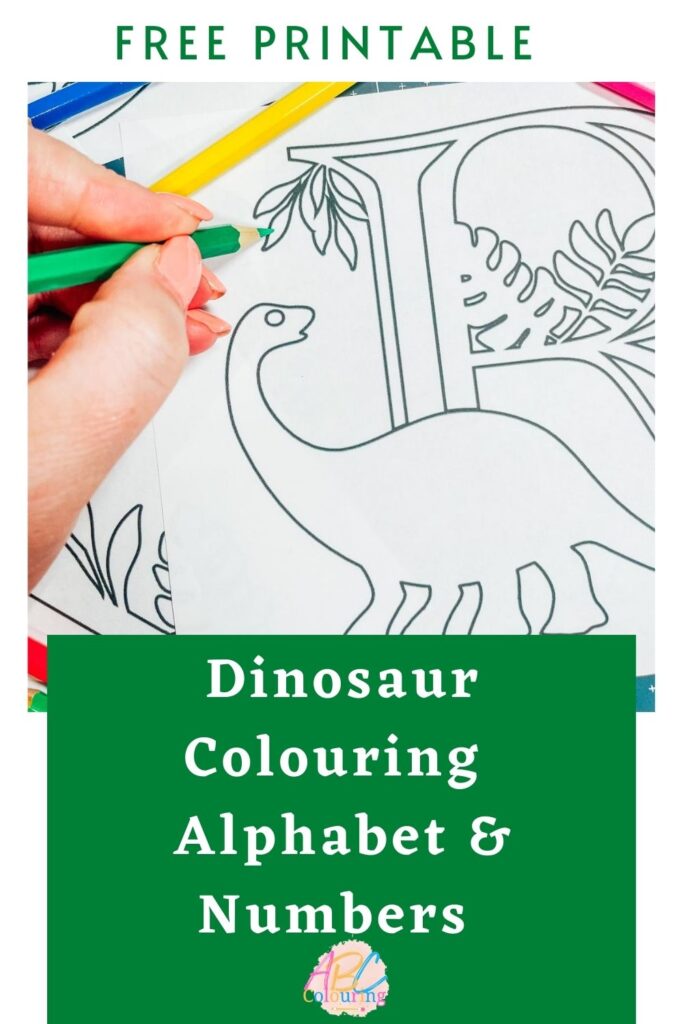 Ideas For Using These Dinosaur Coloring Pages Printable Themed Alphabet And Numbers 
IT, printing out or uploading to Word, Canva or Pages for online word forming or colouring
Dexterity, cutting all the letters out into squares
Dinosaur Themed Art, colouring in the alphabet
Dinosaur Classroom decor and Banners
Spelling, creating spelling games and forming words
Maths, using the numbers to create sums and problems (You may need to print out 2 sets of numbers.)
These are also perfect for teachers to decorate classrooms, to create a Dinosaur themed banner or wall
Art, make Dinosaur birthday cards
Print out 2 sets and make a game of Dinosaur alphabet snap
They are also great for Dinosaur themed monochrome scrapbook layouts.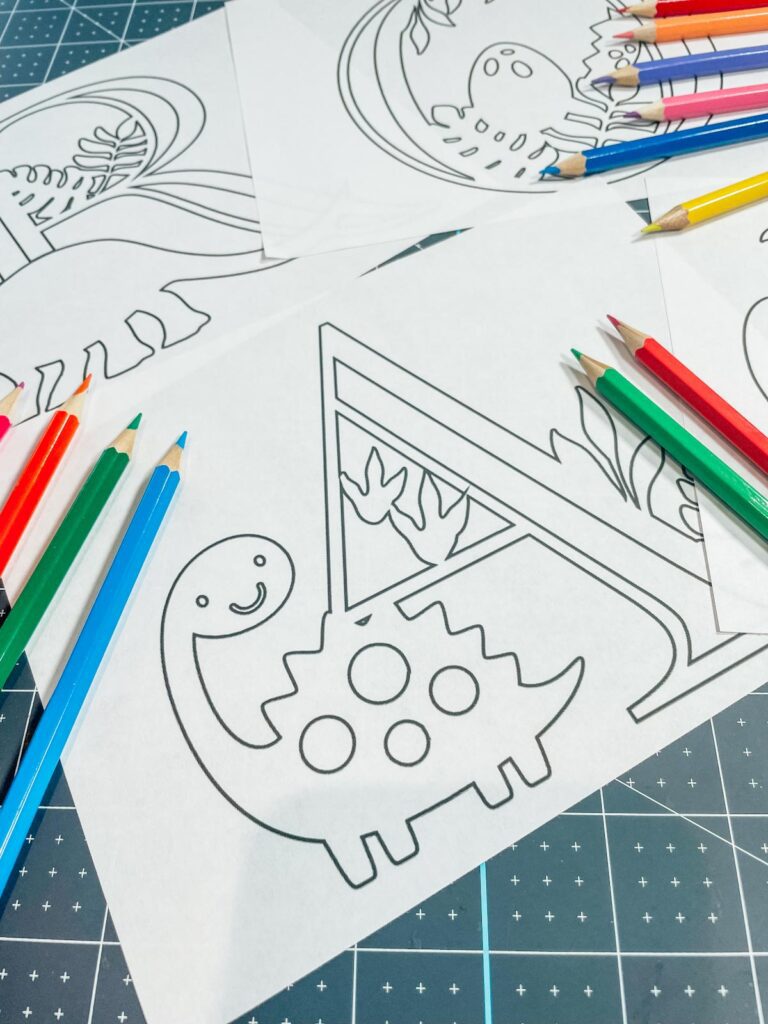 10 Dinosaur Facts For A Little Home Learning
The word dinosaur comes from the Greek language; Deinos which means terrible, and sauros, which means lizard, thus meaning terrible lizard.
Dinosaurs walked the Earth 65 million years ago.
They roamed the Earth for 165 million years.
Crocodiles are said to be descendants of dinosaurs, however they are not the only species of animal that can be linked to dinosaurs.
A person who studies dinosaurs is called a palaeontologist.
Birds descended from theropods which are are type of dinosaurs.
There are believed to have been over 700 species of dinosaurs.
Dinosaur fossils have been found on all seven continents of the World.
All Dinosaurs hatched from eggs.
The smallest know dinosaur ever was found encapsulated in amber.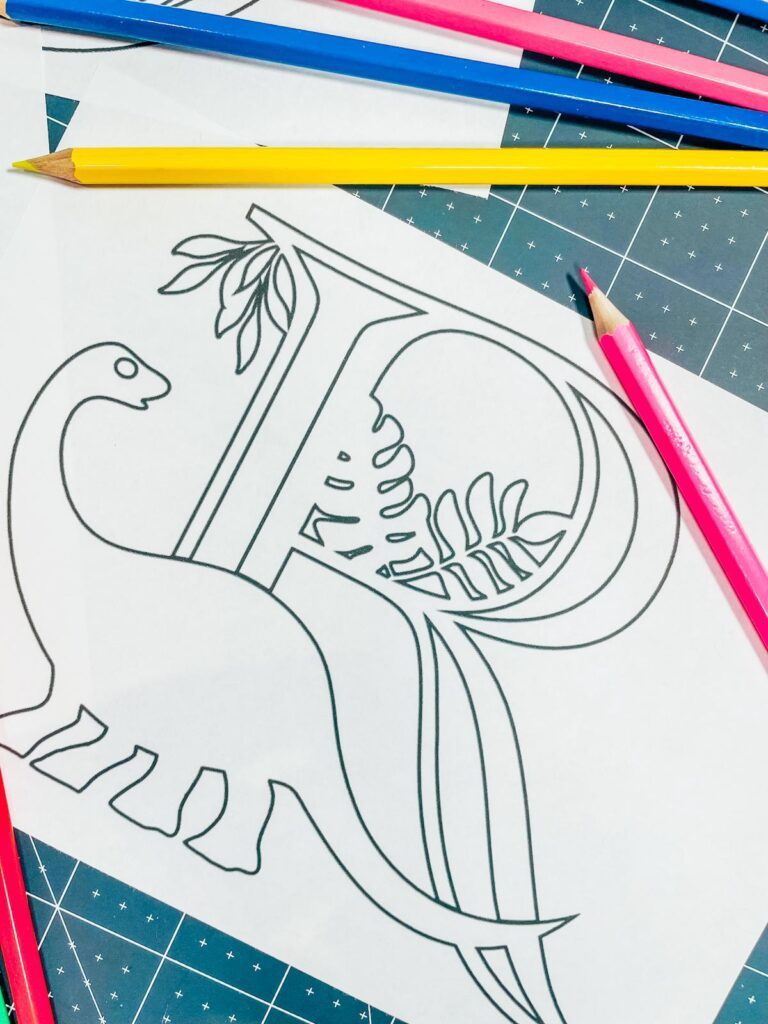 How To Get Your Dinosaur ABC Coloring Pages
Click here or the image below to get your Dinosaur Colouring/Coloring downloads and either send to the printer or upload to the pc and use on a colouring or processing programme. However, make sure your pop-up blocker is turned off.
More Home Learning Inspiration
If your children love colouring/coloring and you are looking for a sports themed project this themed Football alphabet is perfect. Also check out this Bumble Bee and Princess ABC Printable Set.
Also if you are struggling for art inspiration check out my fun Things To Do With Paper post. There are so many great craft ideas.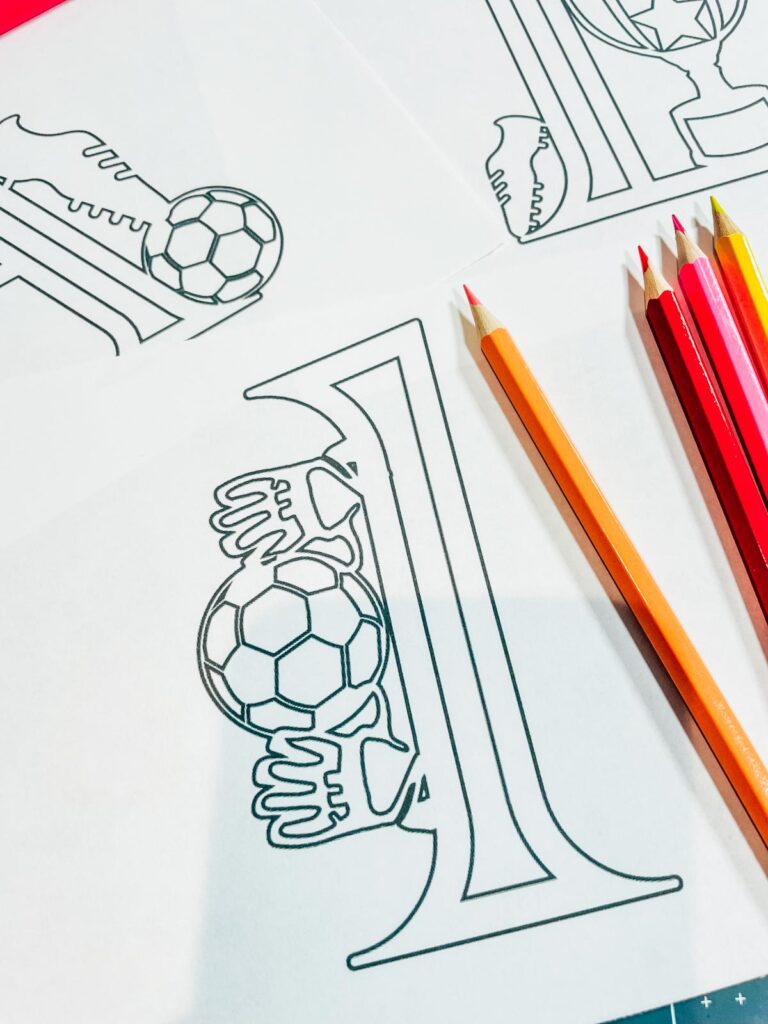 If You're Having Problems?
Check out my trouble shooting page, hopefully it will answer any questions you may have.
Also please do pop over to Instagram, or TikTok and give me a follow and also if you make a project please do tag me! I love seeing everyone else's makes and chatting crafting. I could do that all day! This is also where I share all my projects in progress.