Hello, and this colouring/coloring alphabet is for all of our US friends celebrating the 4th of July and Independence Day. Our 4th Of July Coloring Pages Alphabet Letters And Numbers is a wonderful way to create Stars and Stripes-themed cards and decorations for the 4th of July celebrations.
This is also a wonderful way for teachers and parents to incorporate letters and numbers into themed learning, thus creating themed history lessons around the 4th of July and the important events and people involved in this momentous day in history. Also, scroll down for a few great Independence Day facts for kids.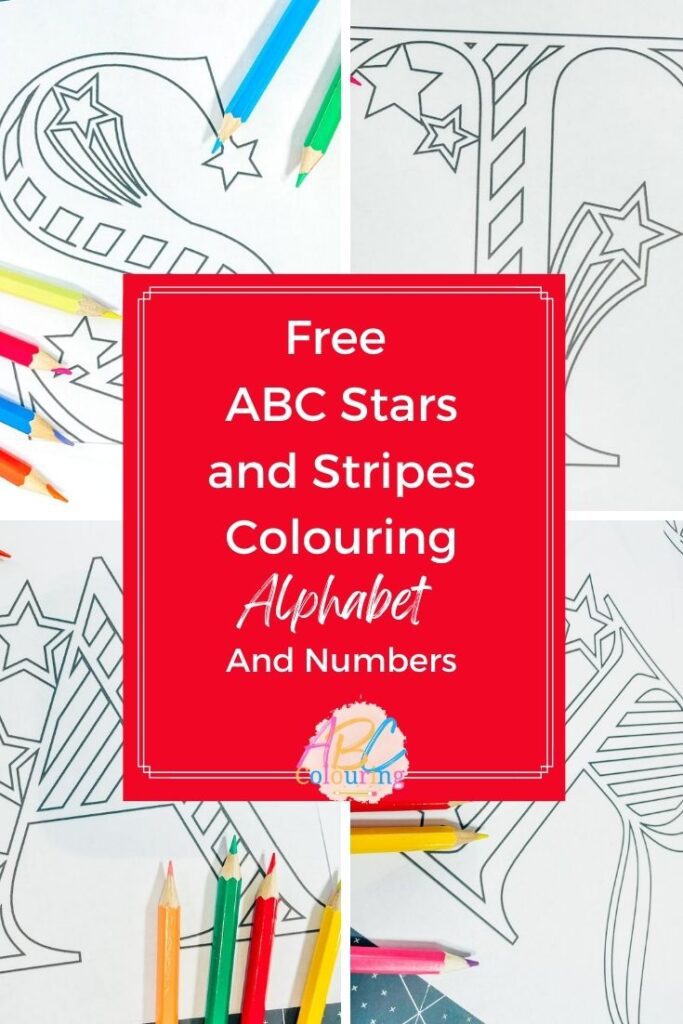 Ideas For Using These 4th Of July Coloring Pages Printable Themed ABC Alphabet And Numbers
IT, printing out or uploading to Word, Canva or Pages for online word forming or colouring.
4th Of July Themed Art, colouring/colouring in the alphabet .
Spelling, creating spelling games and forming words.
Maths, using the numbers to create sums and problems (You may need to print out 2 sets of numbers.)
These are also perfect for teachers to decorate classrooms, to create a 4th Of July themed banner or wall.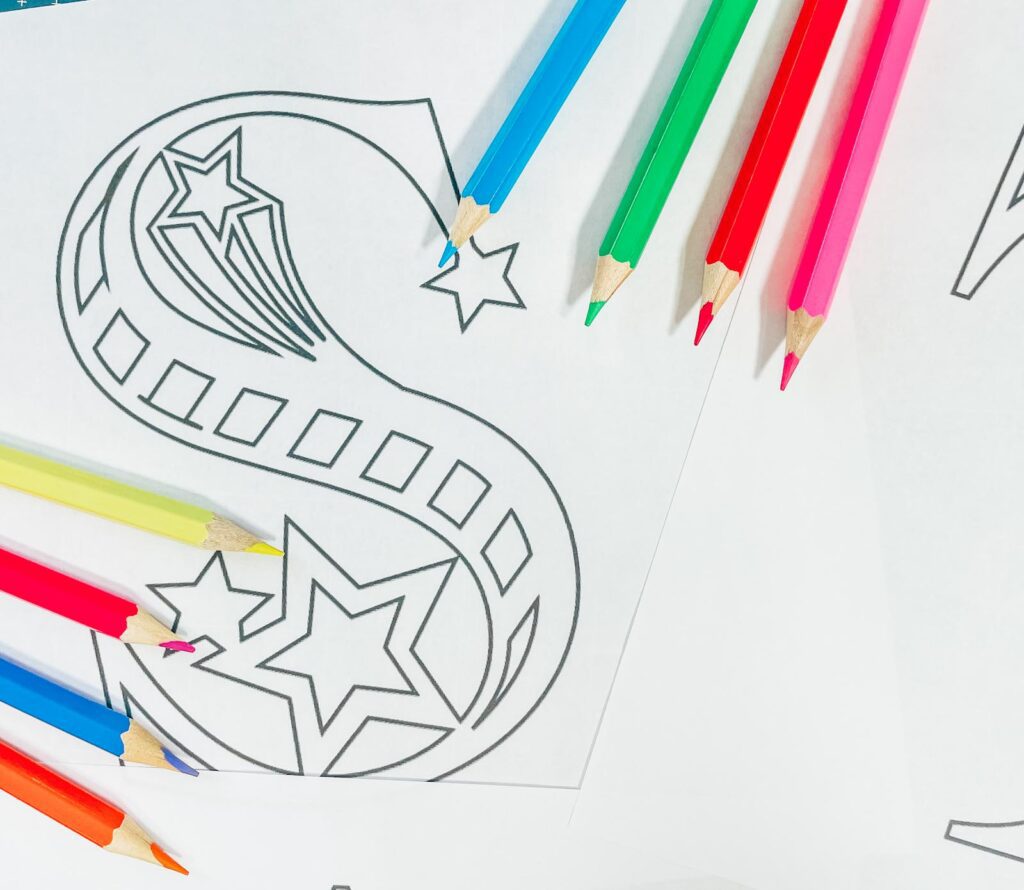 Independence Day Fun Facts For Kids
On the 4th of July, 1776 declaration of Independence was declared. Great Britain no longer ruled America; the day was all about national pride.
Although Independence was declared on 4th Of July, the declaration was officially signed on 2nd August.
George Washington was the first president of the United Stated Of America, who served as a Commander of the Continental Army, defending New York City in July 1776.
George Washington served his presidency in from 30 April 1789 – 3 March 1797.
Some of the Founding Fathers of Independence were John Adams, Samuel Adams, Benjamin Franklin, Alexander Hamilton, Patrick Henry, John Jay, Thomas Jefferson, James Madison, John Marshall, George Mason, and George Washington.
Before Independence, the United States Of America was called the United Colonies.
In 1776 America had a population of around 2.5 million. Now the population is around 330 million.
The American flag represents the original 13 Colonies and the stars represent the 50 states of the Union.
There's a famous hot dog eating contest each year, millions watch it.
The largest firework display to take place is the Macy's 4th of July Fireworks celebration in New York.
How To Get Your 4th Of July ABC Coloring Pages Alphabet Letters And Number Printable's?
Click here or the image below to get your free 4th Of July Colouring/Coloring downloads and either send to the printer or upload to the pc and use on a colouring or processing programme. However, make sure your pop-up blocker is turned off.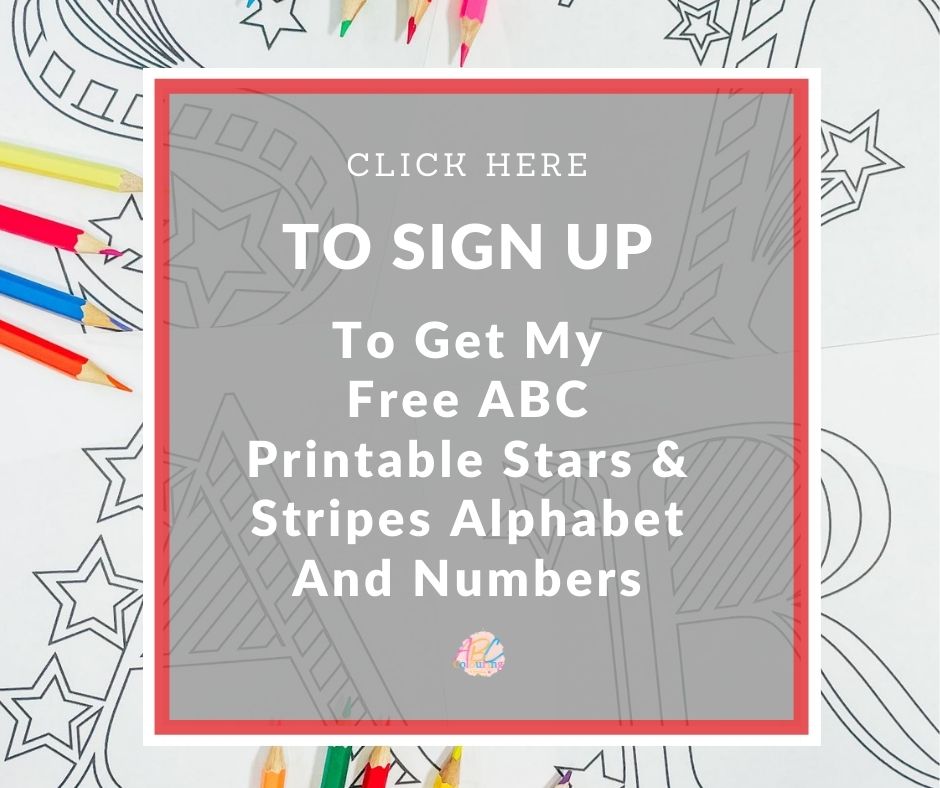 More Home Learning Inspiration
If your children love colouring/coloring and you are looking for a rainy day project this themed Wedding alphabet is perfect. Also check out this Football and Soccer ABC Printable Set.
Also if you are struggling for art inspiration check out my fun Things To Do With Paper post. There are so many great craft ideas.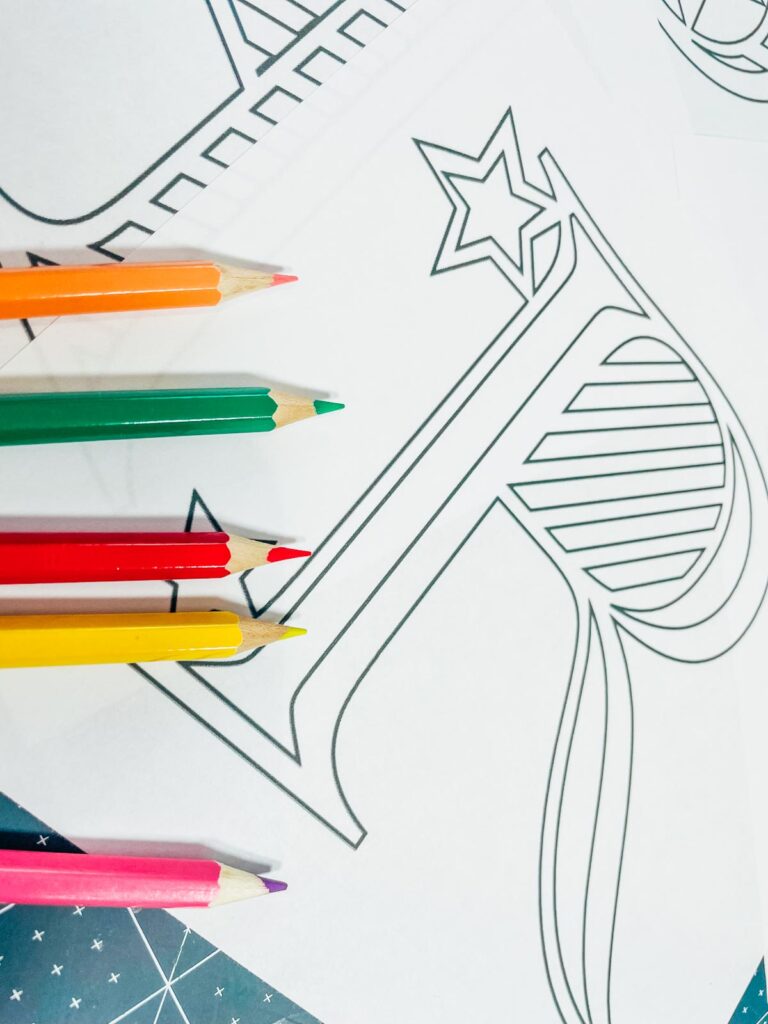 If You're Having Problems?
Check out my trouble shooting page, hopefully it will answer any questions you may have.
Also please do pop over to Instagram or TikTok and give me a follow and if you make a project please do tag me! I love seeing everyone else's makes and chatting crafting. I could do that all day! This is also where I share all my projects in progress.