Christmas is coming and its time to start prepping festive classroom activities for the Christmas Holiday Season. Our Free ABC Nutcracker Colouring Pages, Alphabet Letters and Numbers set is perfect for such activities.
It's a great way to channel all that festive excitement and energy. We always felt when our kiddies were younger themed activities were a great way to create a little focus for little minds.
Of course the ABC Nutcracker coloring set can also be of great educational use whilst still being fun.
Ideas For Using These ABC Nutcracker Colouring Pages And Numbers
Nutcracker Classroom decor
Art, creating collages
Spelling, creating spelling games and forming words
Maths, using the numbers to create sums and problems (You may need to print out 2 sets of numbers.)
Print out 2 sets and make a game of Nutcracker alphabet snap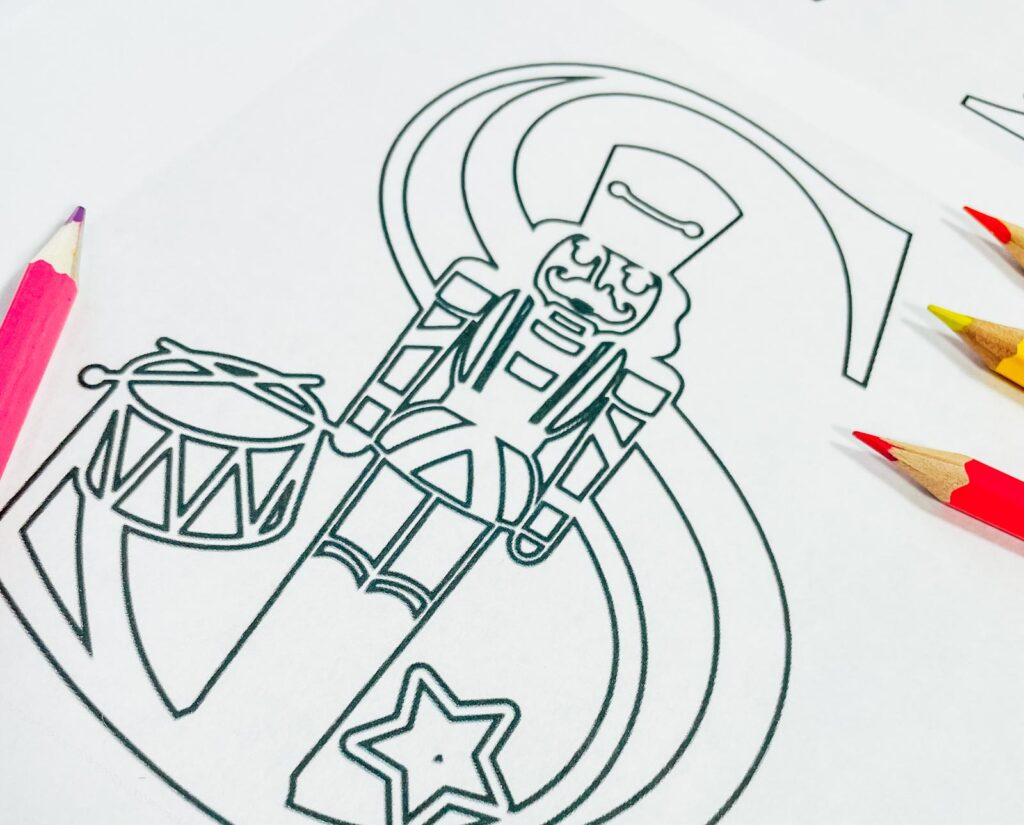 12 Days of Christmas
Of course our Nutcrackers make great drummers for the 12 days of Christmas, but here's a little reminder of the other 11 days.
A partridge in a pear tree
Two turtledoves
Three French hens
Four calling birds
Five gold rings (five golden rings)
Six geese a-laying
Seven swans a-swimming
Eight maids a-milking
Nine ladies dancing
Ten lords a-leaping
Eleven pipers piping
Twelve drummers drumming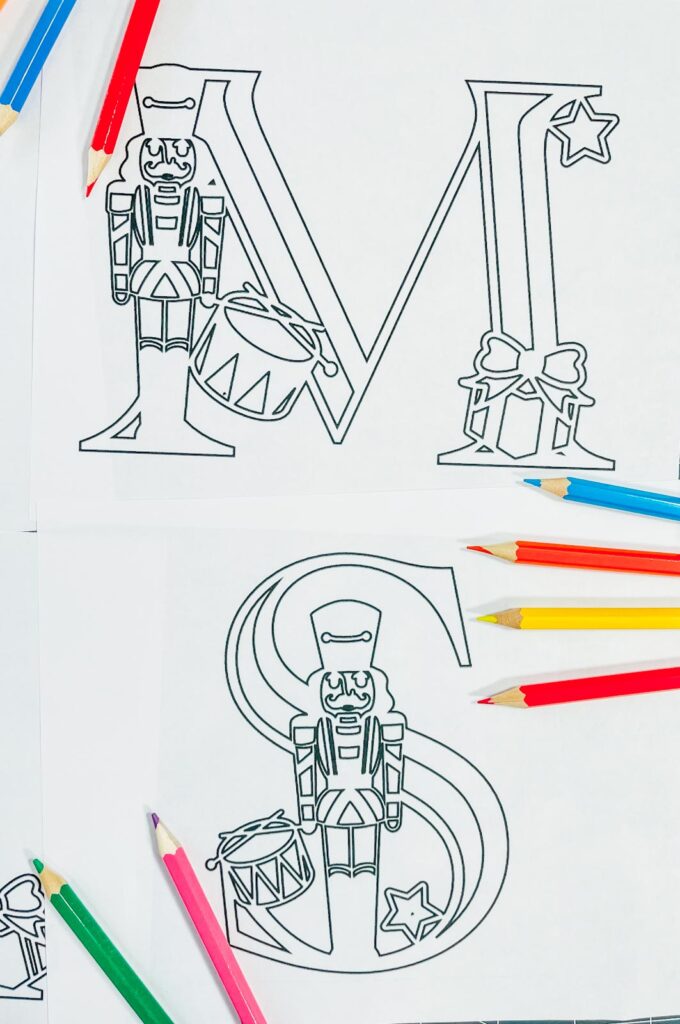 How To Get Your Nutcracker ABC Colouring Pages Alphabet And Number Set Of Printable's?
Click here or the image below to get your free Nutcracker Colouring/Coloring downloads and either send to the printer or upload to the pc and use on a colouring or processing programme. However, make sure your pop-up blocker is turned off.
More Home Learning Inspiration
If your children love colouring/coloring and you are looking for a rainy day project this themed Nutcracker colouring page is perfect.
Also if you are struggling for art inspiration check out my fun Things To Do With Paper post. There are so many great craft ideas.
If You're Having Problems?
Check out my trouble shooting page, hopefully it will answer any questions you may have.
Also please do pop over to Instagram, or TikTok and give me a follow and if you make a project please do tag me! I love seeing everyone else's makes and chatting crafting. I could do that all day! This is also where I share all my projects in progress.