Hello and welcome to Monday Escapes on this cold December morning, can you believe its December? Cliche I know but this year has FLOWN. This is going to be our last Monday Escapes until the 8th January to give us all a chance to kick back and chill with our families.
What have we been up to?
I have spent the last couple of weeks getting all festive, last week we went to see Elf The Musical. OMG it was amazing, such a wonderful interpretation of the film, which is a firm favourite in the Christie household.
And spent a wonderful day at the Christmas Markets in Manchester with fellow host Karen and a few other fab bloggers. As soon as you hit the Christmas Markets the festive season feels so much more real, doesn't it?
Over on Cruising with Kids we've had some great guest posts from other cruise loving bloggers with their tips for cruising with Disney and why cruises are great for kids.
On to Monday Escapes…
This week Monday Escapes is being hosted by  Lisa from Travel Loving Family and Claire over at Tin Box Traveller. You'll find the link up tool on Lisa's post.
Monday Escapes is all about looking back at wonderful, happy travel memories and sharing them with others. It doesn't have to be about a trip abroad or even be a written post. If you want to share your favourite snapshots – whether it's a famous sight, scene, dramatic view or even a favourite family photo, then please feel free to link those up, too. Likewise, posts don't have to be about holidays or weekends away, they can also include day trips, walks, attractions – any travel experience that you want to share.
The linky is run by Karen from Mini Travellers, Claire from Tin Box Traveller and Lisa from Travel Loving Family and Myself.
We are also absolutely delighted to link up with Lonely Planet to offer our number one favourite blog post of the fortnight either a destination guide, or a title from the Lonely Planet Kids range. (See T&C's below). Just another great reason to link up with Monday Escapes!
What's in it for you?
The number one thing is you'll be sharing your fantastic posts with a like-minded community and grabbing some travel inspiration for yourself. As a bonus you have a chance to have your blog post featured on all four of the hosts' blogs each fortnight, introducing your blog to even more people.
Our favourite posts from last time
Karen said: "You will definitely want to visit when you see the spectacular photos in this post by Keri at Our Globetrotters. We were gutted we missed this area when we were in Oman the other week."
Karen  also loved: "Life as our Little Family's post,  Kerri-Anne has made me determined to put Disneyland on our list for Christmas 2018. It sounds just wonderful."
I loved, This post from 5 Lost Together, it is so inspiring and offers so many hints and tips on how travelling the world as a family can be achieved. I feel travel is such a huge part of a child's education and such a wonderful gift to give our children."
And also Donna's post from Live Love Do  itinerary suggestions for a boating holiday on the Norfolk Broads. This is something I have always wanted to do."
To find out who we have chosen as the winner of the Lonely Planet guide see Lisa's post.
So how do you join in this time?
* Link up one post/photo – old or new using the InLinkz tool. **Lisa is our host this week over at Travel Loving Family**
* Please make sure to include the Monday Escapes badge at the bottom of the post, on your site, or a link back to the hosts.
* Posts are anything travel-related, and can include photos, reviews, days out, attractions and walks – at home or abroad.
* Comment on posts by the co-hosts and at least two others. Blog hops only work if you share the comment love. That's why they're so great!
* If you tweet any of us your links @minitravellers @sarahjchristie @tinboxtraveller or @travellovinfam, please use #MondayEscapes and we
will be sure to retweet.
Monday Escapes will go live every two weeks, alternating between the hosts and will be open Monday to Wednesday. Every fortnight we will be giving a shout out to some of our favourite posts and photos.
There is also a Monday Escapes Pinterest Board – so if you'd like to start pinning some of your favourite photos, do get in touch.
Have a wonderful Christmas, I hope it is full of snow, love, laughter and adventure. We will see you in 2018 xxxx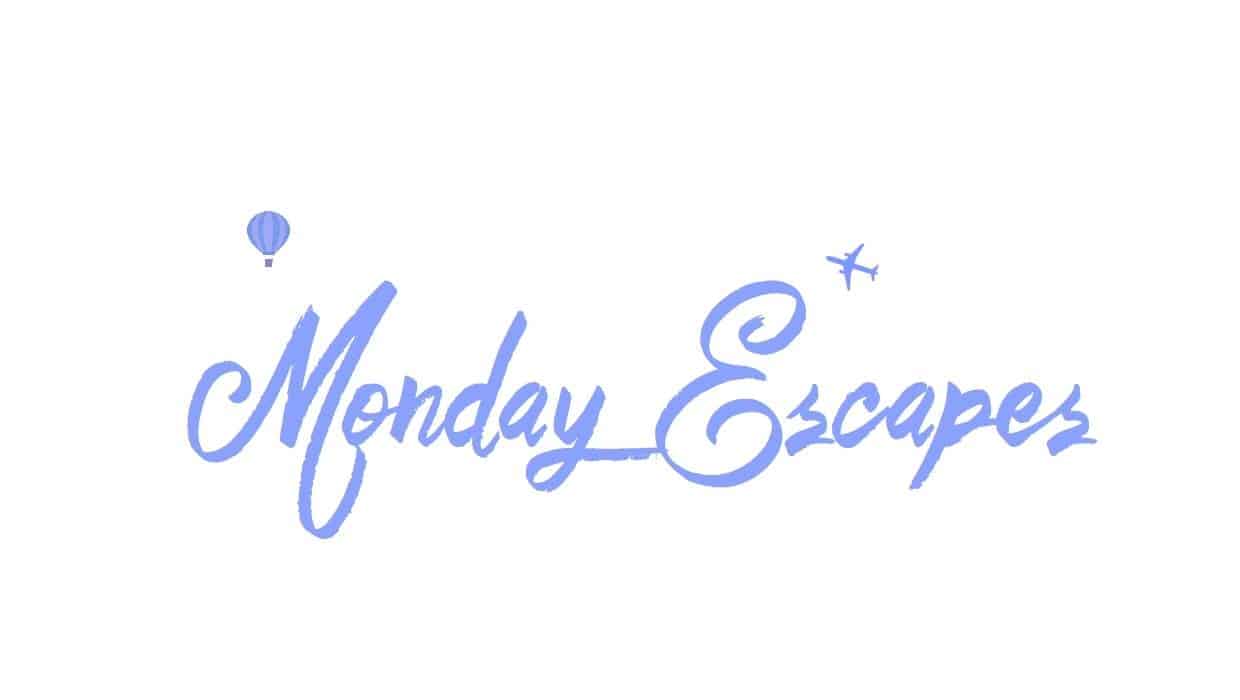 SaveSave
SaveSaveSaveSave
SaveSave
SaveSave
SaveSave