Here we are another week over and it's been a busy week again, but when is it  ever a quiet week?
I am starting to thing quiet weeks are the thing of myths, like fairies and unicorns.
This week is a huge week for us. Jack is 16 today, our gorgeous boy is growing up and getting ever nearer to being an adult.  I have a 16-year-old child arghhhhh !!!!!! It's weird, sometimes it feels like only yesterday that he was a toddler and a baby. But sadly some memories have faded.
I so so wish I had my blog when he was little, when both the boys were little.  All those memories I could have recorded.  I have lots of photos. But they are not all digital. Lots are in the loft in a box and not as easy to access. I wish there was a service where you could send all you negatives and get them transferred to digital. There must be, I need to find it.
The weather has been awful lately hasn't it? Some nights the rain has kept me awake way into the night it's been so heavy. I am just hoping for a mild half term, although we have another week to wait here. I really feel like we are limping towards the holidays. The excitement  is starting to build about our trip to Loch Lomond, we are visiting the stunning Cameron Lodges soon. And they look absolutely idyllic, I cannot wait to take my camera and get some pictures of those stunning views. Check out what Rachel thought, it looks incredible.
Our trip to Greece and the amazing Ikos resorts has also been in our thoughts this week.
We had booked Ikos Oceania but have just changed to Olivia. Oceania is undergoing a revamp I cant wait to share more about that, and we will arrive in Greece just as the work is complete and it re opens, hopefully I will get to take a peek.
Oceania was perfect, however we have not been to Olivia. Of course we know the standard will be exceptional as that is all you can expect from Ikos Resorts. Now all we have to do is wait till April, so exciting. And the great thing is I know how much the boys are looking forward to it. We are going to have a wonderful time chilling as A family.
My gin of the week is the autumn edition of Rock Rose. It is different to the original as the flavour is more berry infused rather than citrus,  it is oh so good. I am starting to think I am going to be rubbish at gin of the week, because so far nearly every gin is my favourite ha ha. However, saying that, I wasn't a fan of sloe gin so that is one I can take off the list.
This really goes to show, the variety of gin available. Who knew there were so many flavours,  but one thing is for sure, I am loving discovering new flavours. I can't believe for all those years, I thought I didn't like gin.
Another thing I am loving is my Orla Kiely wash bags. I wrote this week how I am enjoying my gym membership and how being prepared and packed ensures I get to the gym at least three times a week. I have been feeling a little stressed if I am unable to get there. It's funny how quickly it has become part of my routine.
That's me  finished for this week, I am off  for a workout and then a family meal with the birthday boy. Have a fab week and catch up next week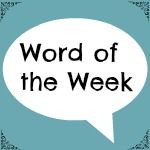 SaveSave